Research Study Involving Sleep Patterns Needs Healthy Adults
Research Center: Brigham and Women's Hospital
Location: 75 Francis Street, Boston, MA 02115, USA
Lead Researcher: Elizabeth B. Klerman, M.D., Ph.D.
IRB Committee: This study has been reviewed and approved by Partners Human Research Committee
Background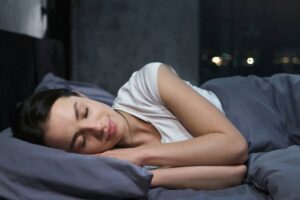 Just like eating, drinking, and breathing, sleeping is a basic human need. Sleep is an essential foundation for good health and well-being throughout life. Having sleep deficiency may cause physical and mental health problems, injuries, loss of productivity, and an even higher risk of death.
Researchers want to learn more about how different sleep patterns affect overall health, including physical, emotional and mental well-being. This study also wants to understand how the body responds to controlled sleep and wake timing.
Interested participants must be healthy adults aged 20 to 45 years old. Participants must comply with all the necessary study requirements for up to approximately 1 1/2 months. Eligible participants will be compensated.
Why Participate? 
You may help others who are struggling with sleep deprivation in the future.

You may contribute valuable information that may be of use to the researchers.

You will be compensated up to $4,000 for participating in this study.

You will be helping to advance research studies on sleep deprivation.
Your Rights
If you decide to participate in the study and later feel that you no longer wish to be part of it, you may withdraw at any time.

Your records relating to this study and any other information received will be kept strictly confidential, except as required by law.

Qualified health professionals will monitor your health as it relates to the study.
Who Can Participate?
Healthy men and women aged 20 to 45 years old 

Able to attend 4 study visits at the research site as well as the following study requirements for over approximately 1 1/2 months

Willing to adhere to a strict time-in-bed sleeping schedule 

Schedule involves a minimum of 1 week 10-hours in bed

Willing to do diet diary entries 

Willing to live at Brigham and Women's Hospital for 10 days. Meals will be provided to participants.  Participants would not be able to leave the research center for 10 days. They would be in a "time-free" environment with no access to a phone, computer, or the internet. Participants would not be able to have outside visitors and could only communicate with family and friends via mail (except in the case of an emergency; the study team will provide an emergency contact number).
Please note:
Due to the current situation with COVID-19 pandemic, the study team would like to point out the following:
The research site does not treat COVID-19 patients and/or suspected COVID-19 patients.

The research site's waiting area is spacious enough that participants will not be within close proximity to each other.

Hand sanitizers are available at the research site.

The research staff adheres to strict hygienic practices as well as other safety measures to prevent the spread of COVID-19. 

Any staff suspected to have COVID-19, or has come into contact with someone who has COVID-19, will automatically undergo a voluntary quarantine for 14 days.

Interested participants will not be left waiting for a long period of time and will be quickly attended to. 

Parking is available at the research site.

The study team encourages the use of personal vehicles, taxi or rideshare services rather than public transit.

Travel expenses will be reimbursed up to an approved amount.

The research site/ institution is taking all precautionary measures to ensure the safety of the study participants.