Vaccine May Protect You and Your Loved Ones From the Respiratory Syncytial Virus
Research Center: DM Clinical Research
Location: 13406 Medical Complex Dr suite 53, Tomball, TX 77375, USA,  710 Lawrence St. Tomball, TX 77354, and TCDD- 6550 Mapleridge St. Suite 201, Tomball, TX 77064
Lead Researcher: Dr. Vicki Miller, M.D.
IRB Committee: This study has been reviewed and approved by the Advarra Institutional Review Board
About the Study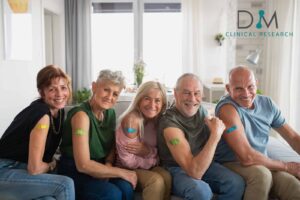 Vaccines are the immune system's greatest weapon. They help create antibodies, which are special proteins that attack and kill harmful viruses. Typical vaccines enable the body to create antibodies that help keep people healthy.
Not all conditions have vaccines that can prevent people from getting sick. Respiratory syncytial virus (RSV) infections, for example, can put older adults at risk for serious conditions like pneumonia and COPD. Researchers from DM Clinical Research want to determine if a vaccine can help prevent RSV infections in older adults. This vaccine may potentially prevent hospitalization and protect others from RSV in the future. 
Why Participate?
Participants will receive a vaccine for the respiratory syncytial virus at no cost.

Participants may have additional and/or increased protection from certain diseases caused by the respiratory syncytial virus. 

Participants will be contributing valuable information that may help researchers find a vaccine that may prevent the spread of the respiratory syncytial virus.

Participants could be compensated up to $1,000 for participating in this study. Compensation will only be provided to eligible participants who complete the study.
Your Rights
If you decide to participate in the study and later feel that you no longer wish to be part of it, you can withdraw at any time.

Any information that you provide will be kept strictly confidential, except as required by law.

Qualified health professionals will monitor your health as it relates to the study.
Who Can Participate?
Healthy men and women aged 60+ years old 

Must not have any of the following:

a known allergic reaction to any vaccine

be residing in a nursing home

have participated in another clinical trial within the past 28 days

Must be able to attend 6 study visits at the research site and receive 2 brief telephone calls over approximately 19 months
Key Study Details 
The study team can explain the research study in its entirety but some study details are:
The vaccine used in this study will be given to participants through an injection.

Participants will receive 2 injections throughout the study.

Participants will be asked to complete eDiary entries throughout the study.

The eDiary will be accessed through a mobile application.

Due to travel restrictions and limitations such as the COVID-19 pandemic, participants may be asked to complete in-person visits at home. If any in-person visits must be performed in their homes, the site will notify them before the visit takes place.

Participants will be asked to donate about 8 tablespoons of blood. 
About the Research Center: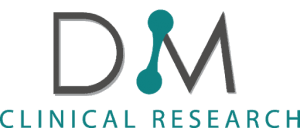 DM Clinical Research 
DM Clinical Research has been helping to bring new treatments to the medical field for over 10 years. DM Clinical is the link connecting pharmaceutical and research organizations to caring individuals who want to play a part in the advancement of medicine. DM Clinical has a large network of qualified physicians with a diverse range of specialties. DM Clinical Research has conducted hundreds of studies in a wide variety of therapeutic areas in which many patients have seen improvements in their symptoms.
Please note:
Due to the current situation with the COVID-19 pandemic, the researchers would like to assure the participants that ensuring the safety of the participants as well as the study staff is of utmost importance.