Do You Have Post-Traumatic Stress Disorder (PTSD) and Interested in a New, Rapid 7 Day Treatment?
Research Center: National Center for PTSD & Yale University
Location: West Haven VA Hospital, 950 Campbell Ave, West Haven and Anlyan Center, 300 Cedar St., New Haven
Lead Doctor: Dr. Ilan Harpaz-Rotem
Ethics Committee: This study has been reviewed and approved by Yale University Institutional Review Board
Researcher interview: 

Background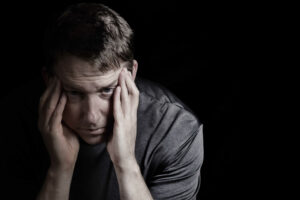 Many Veterans and military personnel are diagnosed with Posttraumatic Stress Disorder (PTSD). While there are medication treatments available for PTSD, they do not work for everyone.
This research study is testing the effectiveness of ketamine in combination with Prolonged Exposure therapy (a form of behavior therapy and cognitive behavioral therapy) in reducing symptoms of PTSD over 7 days. Ketamine has already been approved by the FDA for a different use and has shown promise in reducing symptoms of depression and PTSD.
This study seeks veterans who currently suffer from PTSD. Participants are required to attend daily study visits at the research site over 7 consecutive days and will be compensated up to $700 for participating in this study. Dependant on individual needs, participants may be reimbursed for mileage, be provided with cab/train/airfare up front, and/or be provided a hotel stay to be able to attend study visits.
Benefits to Participation
You may experience PTSD symptom relief
You will be compensated $700 for participating in this study.
You will be helping to advance medical research.
Your Rights
If you decide to participate in the study and later feel that you no longer wish to be part of it, you may withdraw at any time.
Your records relating to this study and any other information received will be kept strictly confidential, except as required by the law.
Qualified health professionals will monitor your health as it relates to the study.
Who Can Participate?
Veterans and aged between 21 – 70 years old
Diagnosed with PTSD
Otherwise healthy
Willing to talk openly about their trauma
Able to attend daily visits at the research site over 7 consecutive days