Psoriasis Medication May Improve Psoriasis and May Reduce The Risk of Developing Heart Disease
Please note: This trial has finished recruiting and is not accepting new participants.
Research Center: Center for Clinical Studies
Location: 1401 Binz, Suite 200 Houston, TX
Lead Researcher: Stephen K. Tyring, M.D.
Ethics Committee: Reviewed and approved by the Chesapeake Independent Review Board
Background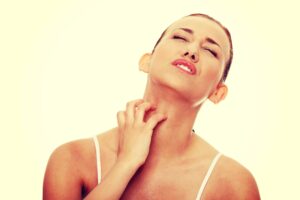 Psoriasis is a disease that typically causes red, itchy and scaly patches on the skin. These patches can occur anywhere on the body.  People with psoriasis are also at risk for developing high blood pressure, diabetes, obesity, high cholesterol, heart attack, and stroke.
This clinical research study is being conducted to examine the effectiveness of a psoriasis medication in reducing the risk of developing heart disease in those people with psoriasis.
The study seeks men and women aged 18+ who have had moderate to severe psoriasis for at least 6 months. This year long study required participants to attend study visits at the research site. Participants may see improvements in their psoriasis and may be compensated for participating in the study.
Benefits to Participation
Your psoriasis may improve. 

You may be compensated for your participation.

You will be helping to advance medical research.
Your Rights
If you decide to participate in the study and later feel that you no longer wish to be part of it, you may withdraw at any time.

Your records relating to this study and any other information received will be kept strictly confidential, except as required by the law.

Qualified health professionals will monitor your health as it relates to the study.
Who Can Participate?
Men and women who are 18+

Have had moderate to severe psoriasis for at least 6 months

If female, not pregnant or nursing

Able to attend study visits at the research site.
Save