Research Study Inviting Children Aged 8-12 Years Old
Research Center: Weight Control and Diabetes Research Center -Miriam Hospital – Lifespan Health System
Location: 196 Richmond Street, Providence, RI 02903
Lead Researcher: Andrea Goldschmidt, Ph.D.
IRB Committee: This study has been reviewed and approved by Lifespan-Miriam Hospital Institutional Review Board
Background
Only half of the American children get the recommended amount of sleep needed for optimal functioning. Sleep is a significant factor that may affect eating behavior and weight management. Childhood is a critical development stage when a child can form health behaviors that may or may not contribute to diseases. A better understanding of the relationship between sleep and health in children may help combat child obesity.
This research study is called Project REST. It seeks to evaluate how a child's sleeping patterns may affect their eating behavior. Specifically, this study investigates how sleep affects eating behavior and health decision-making among children with overweight/obesity. 
Researchers are inviting children aged 8 to 12 years old who are overweight or obese. Participants must be willing to comply with the necessary study requirements. Compensation will be available to eligible individuals for their participation in this study. This study needs parental or legal guardian consent and participation.
Why Participate? 
Your child may understand how their sleep affects their eating habits and health choices.

Your child will be compensated for all study activities in gift cards to either Target or Walmart and in cash.

Your child will be helping to advance research on health outcomes related to sleep.
Your Rights
If you decide to participate in the study and later feel that you or your child no longer wishes to be part of it, you may withdraw at any time.

You and your child's records relating to this study and any other information received will be kept strictly confidential, except as required by law.

Qualified health professionals will monitor your child's health as it relates to the study.
Who Can Participate?
Children aged 8 to 12 years old who are overweight or obese.

Parental or legal guardian consent and participation is required for this study.

Participants must not be taking any medications that affect their sleep, weight or appetite.

Participants must not be left-handed or have foreign metallic objects in their bodies.

Participants must be able to attend 3 study visits at the research site over approximately 4 weeks.

This study will also involve 2 MRI scans, food recalls and sleep diaries.

Participants will need to monitor their sleep via an actigraph watch ("acti-watch") and respond to short questionnaires throughout the day on their personal smartphones or study-provided smartphone. Participants will not be responding to questionnaires during school if it is prohibited by their parents or the school's policy.

Participants will complete a baseline week to assess their normal sleeping patterns. If baseline sleep meets study sleep criteria, then participants will be asked to sleep 1.5 hours longer every day for 1 week and 1.5 hours shorter everyday for 1 week (with a rest week in between). 
About the Research Center: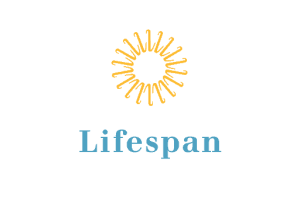 The Miriam Hospital-Lifespan Health System
The Miriam Hospital was ranked first among Rhode Island hospitals in the U.S. News & World Report's 2020-2021 Best Regional Hospitals as well as the number one hospital in the Providence metro area.
Lifespan, Rhode Island's first health system, was founded in 1994 by Rhode Island Hospital and The Miriam Hospital. A not-for-profit organization, Lifespan is overseen by a board of volunteer community leaders who are guided by its mission: Delivering health with care.
Weight Control & Diabetes Research Center
The primary objective of the Weight Control & Diabetes Center is to foster a multidisciplinary approach to research in the field of obesity prevention and treatment. Through their program of scientific research they seek to (1) expand the knowledge of the causes and consequences of obesity; (2) develop innovative and effective treatments for weight loss and weight maintenance; (3) offer quality obesity treatment to the community through ongoing clinical trials; and (4) provide advanced training for interns and postdoctoral fellows interested in obesity research.
Please note:
In light of restrictions incurred by COVID-19 on face-to-face interactions, some participants will be assessed virtually. If you are assessed remotely, you and your child will not be attending in-person visits to protect you, your child, and the research staff from contracting and/or spreading the virus. Before any remote assessments, the study team will drop off or mail the study materials and equipment to your home. The study visits will be done through virtual means (i.e., video conferences).