Prevail II Research Study at the Tobacco Treatment Research Program
Please note: This trial has finished recruiting and is not accepting new participants.
Research Center: University Of Oklahoma Health Sciences Center (OUHSC)
Location: 755 Research Parkway Suite 150 Oklahoma City, Oklahoma 
Lead Researcher: Darla E. Kendzor, Ph.D.
IRB Committee: This study has been reviewed and approved by the University Of Oklahoma Health Sciences Center (OUHSC) Institutional Review Board
Background

According to the Centers for Disease Control and Prevention (CDC), smoking can lead to tobacco/nicotine dependence, resulting in adverse health outcomes. The CDC states that smokers can and do quit smoking for good. Statistics have shown that smoking has declined from 20.9% (21 out of 100 adults) in 2005 to 14% (14 out of 100 adults) in 2019.
Quitting smoking reduces the risk of developing many health problems. Researchers are  exploring  potential treatment strategies and resources for quitting smoking. This particular research study seeks to compare a standard smoking cessation treatment to a treatment that compensates people when they are able to quit. Researchers also want to further understand what leads to quitting smoking or going back to smoking. 
The Prevail II research study or the Tobacco Treatment Research Program is looking for interested participants who are currently smoking and are willing to quit smoking. Compensation will be available to eligible individuals for participating in this study upon completion of all the necessary study requirements. 
Why Participate? 
You can receive FREE counselling and medication to help you quit smoking.

Compensation will be provided to eligible participants who enroll in the study.

Your participation will help us better understand how to help people quit smoking.
Your Rights
Participation in this study is voluntary, and there will be no penalty or loss of benefits if you do not participate

Every effort will be made to keep your personal information confidential, but it may be disclosed if required by law.
To participate, you must:
Be 18 years old or older

Be currently smoking cigarettes or cigarillos and be interested in quitting within the next 2 weeks.

Be uninsured (do not have health insurance) or receiving Medicaid/Soonercare benefits.

Be able to attend 9 study visits at the Oklahoma City research site over approximately 6 months.

Be willing to complete short web-based questionnaires and answer daily surveys using the study issued smartphone.
About the Research Center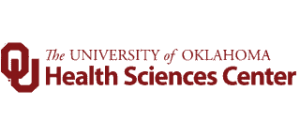 University of Oklahoma Health Sciences Center
Every day, the University of Oklahoma Health Sciences Center educates more than four thousand students and residents to strengthen our state's healthcare workforce; discovers new treatments for disease; and provides Oklahomans a unique resource for highly skilled, compassionate care across all children's, women's and adult specialties. OUHSC is dedicated to improving the quality of life for those we serve — both today and for future generations. The University of Oklahoma is an equal opportunity institution. IRB 6260
Please note:
To prioritize the participants' and the study team's health, the sequence of study requirements may vary due to COVID-19  rules and guidelines set by authorities at the National, Local, or University level.  This may mean that the in-person study visits may become virtual (e.g. online video calls) visits. The study team can explain further on this.