Research Study on Pregnancy and Parenting for Mothers
Research Center: University of Delaware
Location: Newark, DE 19716, United States
Lead Researcher: Dr. Mary Dozier
IRB Committee: This study has been reviewed and approved by the University of Delaware Institutional Review Board
Background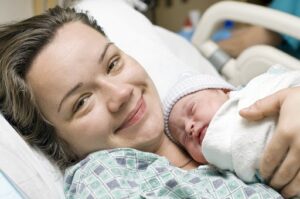 The brain and body change during pregnancy and over the first year of a baby's life. We are interested in understanding how changes in hormones and brain activity relate to development. We are also interested in the role of life experiences and interactions among mothers and their babies. 
The purpose of the study is to understand development in mothers and children during a baby's first year of life. This study seeks women who are pregnant or have just given birth. Participants must be willing to comply with all the study requirements. Compensation will be given to eligible participants.
Why Participate? 
You may contribute valuable information that may help other mothers. 

You will be compensated up to $575 for participating in this study.

You will be helping to advance maternal and child care research.
Your Rights
If you decide to participate in the study and later feel that you no longer wish to be part of it, you may withdraw at any time.

Your records relating to this study and any other information received will be kept strictly confidential, except as required by law.
Who Can Participate?
Pregnant women in their second or third trimester (starting at 20 weeks and up) OR women who just gave birth within the past month.

Participants must be able to attend 4 study visits  and provide research data until their child is 1 year. 

Three study visits will take place at the research site. One study visit may occur at your home or by telehealth. 

Participants will spend about 16.5 hours

in total

for the study visits (the breakdown would be

two

5-to 6-hour visits,

one

1- to 1.5-hour visit, and

one

3-hour visit). 
About The Research Center: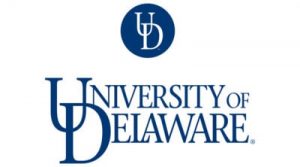 University of Delaware
The University of Delaware is committed to excellence in undergraduate and graduate education, research and service. Our distinguished faculty includes internationally known authors, scientists and artists. State-of-the-art facilities support UD's academic, research and service activities.
Please note:
Due to the current situation with COVID-19 pandemic, the study team would like to point out the following:
The research site/institution is taking all precautionary measures to ensure the safety of the study participants. 

The research team uses safety procedures, including masks, social distancing, symptom screening, and frequent sanitizing, to prevent the spread of COVID-19. 

Study materials are sanitized between each use. Hand sanitizer is available for participants' use. 

Research staff and participants are screened for symptoms of COVID-19 before coming to the research site.

Research staff who have symptoms of COVID-19 or who have come into close contact with someone who has COVID-19 will undergo a quarantine before coming to the research site. 

The study team can arrange transportation by taxi or rideshare services. If the participant drives a personal vehicle to the visit, she will be compensated for transportation. Parking is available at the research site.