Researchers Inviting Participants Aged 12-17 Years Old
Please note: This trial has finished recruiting and is not accepting new participants.
Research Center: DM Clinical Research
Location: 11830 FM 1960, Houston TX, 77065 
Lead Researcher: Dr. Kashif Ali, MD
Background

On March 11 2020, the World Health Organization (WHO) officially declared COVID-19 a pandemic. As of September 28 2020, the WHO has reported nearly 1 million COVID-19 deaths worldwide and more than 200,000 deaths in the United States. There is increasing evidence suggesting that children under 18 may be contributing to the number of new cases as schools re-open for in-person learning. 
There are currently no preventative care methods available for COVID-19. This research aims to investigate the effectiveness of a new potential vaccine against COVID-19 among healthy adolescents. 
Interested participants must be aged 12-17 years old. Participants must be willing to comply with all the study requirements.  
Why Participate? 
You may receive a potential COVID-19 vaccine during a global pandemic at no cost. 

You will be contributing to research that may help others in this global pandemic.

You will be contributing to finding a vaccine that could be potentially the first option against COVID-19.

You may contribute to protecting the public and overall public health.

You may be compensated up to $660 for participating in this study.

You may be aiding researchers in ending this pandemic.
Your Rights
If you decide to participate in the study and later feel that you no longer wish to be part of it, you may withdraw at any time.

Your records relating to this study and any other information received will be kept strictly confidential.

Qualified health professionals will monitor your health as it relates to the study.
Who Can Participate?
Adolescents aged 12-17 years old. Participants must have parental or legal guardian consent to be able to take part in this study.

Participants must be non-smokers.

Participants must not have any substance or alcohol use disorder.

Participants must be willing to attend 6 study visits at the research site for over approximately 14 months. There will also be 2 study appointments done over the phone.
About the Research Center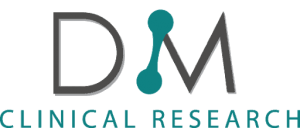 DM Clinical Research
DM Clinical Research has been helping to bring new treatments to the medical field for over 10 years. DM Clinical is the link connecting pharmaceutical and research organizations to caring individuals who want to play a part in the advancement of medicine. DM Clinical has a large network of qualified physicians with a diverse range of specialties. DM Clinical Research has conducted hundreds of studies in a wide variety of therapeutic areas in which many patients have seen improvements in their symptoms.
Please note:
Due to the current situation with the COVID-19 pandemic, the researchers would like to assure the participants that ensuring the safety of the participants as well as the study staff is of utmost importance.