Research Opportunity Offers Speech Therapy for Kids With Speech Sound Problems
Research Center: New York University
Location: New York, NY 10003, United States
Lead Researcher: Dr. Tara McAllister
IRB Committee: This study has been reviewed and approved by the BRANY Institutional Review Board
About the Study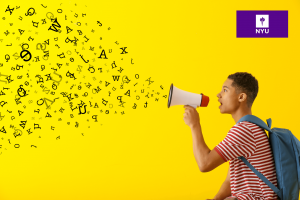 It's easy to take the "r" sound for granted, but pronouncing it can be tricky for kids with speech sound disorder. Speech sound disorder can negatively impact a child's participation in academic and social settings, as well as their socio-emotional well-being. Fast and effective treatment for speech sound difficulties can help maximize children's long-term academic and occupational potential.
This study compares different treatment approaches for speech sound disorders affecting the 'r' sound in children. The researchers hope that this study will help speech pathologists provide more effective treatment for children who are working to improve the intelligibility or clarity of their speech. This research could not only improve clinical practice among speech-language pathologists but also support adults and children who are seeking to pronounce a second language more intelligibly.
Why Participate? 
Participants will be able to attend speech-language therapy sessions with a certified speech-language pathologist at no cost.

Participants may experience improvements in their speech abilities. 

Participants will be contributing valuable information that may help researchers better understand the nature of child speech development and disorders.  

Participants will be compensated for their time during evaluation sessions at a rate of $20/hour. During treatment sessions, you/your child will receive $5 per session to cover transportation costs.

Participants will be helping to advance clinical research on speech sound disorder.
Your Rights
If you decide to participate in the study and later feel that you no longer wish to be part of it, you can withdraw at any time.

Any information that you provide will be kept strictly confidential, except as required by law.

Qualified health professionals will monitor your health as it relates to the study.
Who Can Participate?
Children aged 9-15 years old who have difficulty in pronouncing the English /r/ sound

Must speak English as their first language

OR

Must have begun learning English before age 3

Must not have a major history of hearing impairment or developmental disorder (e.g., Down syndrome, cerebral palsy, autism spectrum disorder, etc.)

Must be able to attend 2-3 therapy sessions per week over approximately 12 weeks at the research site
Key Study Details 
The study team can explain the research study in its entirety but some study details are:
Prior to enrollment, your child will participate in an inclusion evaluation. The initial evaluation to determine eligibility may take up to 2 hours. For children who qualify, up to two additional evaluation sessions up to 2 hours in duration will also be scheduled before treatment. During the evaluation, the researchers may perform the following:

Hearing screening

Standardized tests of speech and language

Speech production tasks

Perception tasks (auditory and oral sensory)

This study has 3 phases which all involve having your child work with a speech therapist who will use the randomly assigned treatment method to cue the child to produce the "r" sound in various contexts.

The first phase consists of 1 session that lasts for approximately 2 hours.

After the first phase, the child will be randomly assigned to one of three treatment conditions: intensive motor-based treatment, ultrasound biofeedback treatment, or visual-acoustic biofeedback treatment.

The second phase consists of 3 sessions that last for approximately 1.5 hours each, for roughly one week.

The third phase consists of 16 sessions that last for approximately 45 minutes each, over the course of approximately 8 weeks. 

Prior to the study, parents/guardians will be asked to complete a 10-minute questionnaire on their child's health and language history. 

If your child enrolls in this study, the researchers will ask you to withdraw him/her from any other therapy targeting the "r" sound for the duration of the study. However, therapy targeting other goals is permitted. The researchers are happy to speak with your child's speech-language pathologist to make a plan for the uninterrupted delivery of services.

For children randomly assigned to the ultrasound biofeedback condition,    the researchers will use ultrasound imaging to track the shape and movement of the child/s tongue during speech. Audio and video recordings of the child will be collected during ultrasound treatment sessions.

Ultrasound imaging is a safe and non-invasive technology that involves no radiation.
About the Research Center: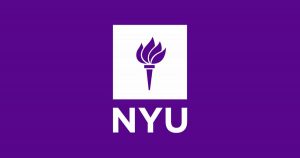 New York University
Since its founding in 1831, NYU has been an innovator in higher education, reaching out to an emerging middle class, embracing an urban identity and professional focus, and promoting a global vision that informs its 19 schools and colleges. Anchored in New York City and with degree-granting campuses in Abu Dhabi and Shanghai as well as 11 study away sites throughout the world, NYU is a leader in global education, with more international students and more students studying abroad than any other US university.
Please note:
Due to the current situation with the COVID-19 pandemic, the researchers would like to assure the participants that ensuring the safety of the participants as well as the study staff is of utmost importance. We have adopted extensive COVID-19 safety protocols that have been approved by an external review board. To know more about these COVID-19 measures, visit the link below:
https://drive.google.com/file/d/1zQHdIbUwnGI3v29iHmqN0sEQfJ0RBPWJ/view