New Treatment May Improve Sperm Health
Research Centre: National Institute of Complementary Medicine
Location: Australia (multiple site locations in Brisbane, Sydney, Perth, Melbourne, Gold Coast)
Lead Researchers: Professor Caroline Smith, Professor Alan Bensoussan, Dr Jennifer Hunter, Professor William Ledger, Dr Andrew Davidson, Dr Carolyn Ee and Ms Afshan Khan
Ethics Committee: WSU HREC H11411
Background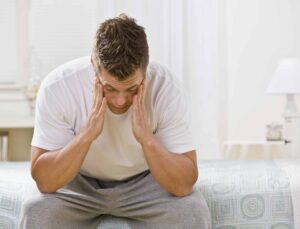 Low sperm health is very common and attributable to at least one third of fertility problems. Scientists think that antioxidants and other nutrients may be able to help protect sperm from damage, and keep them healthy and on the move.
This study is investigating a nutritional supplement that could potentially increase sperm health and fertility.
This study seeks men between the ages of 20 and 60 who have been diagnosed with low sperm health in the past 3 months. Participants are required to attend 3 lab visits to provide 3 semen samples and 2 blood tests over a 6 month study period and will be compensated up to $100 for each visit.
Benefits to Participation
You may experience an improvement in your sperm health and fertility
You will receive a travel reimbursement of up to $100 per visit
You will receive 6 months worth of the treatment for free if the nutritional supplement is found to be effective
You will be helping to advance medical research in men's health.
Your Rights
If you decide to participate in the study and later feel that you no longer wish to be part of it, you may withdraw at any time.
Your records relating to this study and any other information received will be kept strictly confidential, except as required by the law.
Qualified health professionals will monitor your health as it relates to the study.
Who Can Participate?
Men between the ages of 20 and 60 years old
Have had a semen test (sperm test) done in the past three months that showed that your sperm health could be better
Willing to share sperm health test results with study staff
Otherwise healthy
Able to attend 3 lab visits to provide 3 semen samples and 2 blood tests over approximately 6 months