New Topical Cream May Treat Erectile Dysfunction. Study Seeks Participants
Please note: This trial has finished recruiting and is not accepting new participants.
Research Center: Manhattan Medical Research
Location: 215 Lexington Ave 21 FL New York NY, 10016
Lead Investigator: Dr. Jed Kaminetsky, MD
IRB: Aspire IRB
Background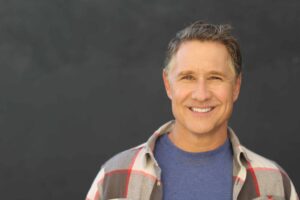 Erectile Dysfunction (ED) affects an estimated 13 – 28% of men aged 40 to 70. Men with ED are unable to consistently develop or maintain an erection during sexual activity.
For over 15 years, Sildenafil has successfully been used as a treatment for ED. Up until now Sildenafil has only been available as Viagra® in a tablet form. This research study is investigating the effectiveness of Sildenafil in a topical cream form (as an alternative treatment for ED).
This study seeks males aged 18 – 70 who have been medically diagnosed with ED and suffered from ED for at least 6 months. Participants will be required to attend the study site on 5 occasions and will be compensated up to $650 for partaking in this study.
Benefits to Participation
You will be compensated up to $650 for partaking in this study.
You may be helping to advance medical research.
Your Rights
If you decide to participate in the study and later feel that you no longer wish to be part of it, you may withdraw at any time.
Your records relating to this study and any other information received will be kept strictly confidential.
Qualified health professionals will monitor your health as it relates to the study.
Who Can Participate?
Heterosexual men aged 18 – 70 who have been who have been medically diagnosed with mild to moderate ED and suffered from ED for at least 6 months
Have successfully used ED medication (such as Viagra®) at least 3 times in the past 6 months
Been in a stable relationship for at least 6 months
Willing to attend the research site for 5 study visits over a 2 month period
Willing to watch visual sexual stimulation during study visits