Women aged 16-50: Are You Feeling Fatigued, Moody or Find it Difficult to Concentrate? Find Out if This New Study Using Mobile Apps to Improve Eating Habits is Right For You (Geelong, VIC)
Please note: This trial has finished recruiting and is not accepting new participants.
Research Centre: Deakin University
Location: Deakin University School of Exercise and Nutrition Sciences Geelong , VIC (shown on map)
Lead Researchers: Associate Professor Lynn Riddell, Professor Caryl Nowson, Dr Alison Booth, Dr Ewa Szymlek-Gay, Dr Linda Byrne, Manuela Rigo
Ethics Committee: Reviewed and approved by The Deakin University Human Research Ethics Committee
Background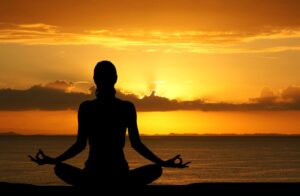 Your body's iron and zinc levels may affect your ability to concentrate, complete tasks, and may lead to feelings of fatigue, depression and stress.
The purpose of this project is to look at dietary and lifestyle behaviours that may affect iron and zinc levels in the body, and how iron and zinc levels impact on mood, stress, fatigue and concentration.
The goal of this research is to look at dietary and lifestyle behaviours that influence iron and zinc intake and their levels in the body,  so we can improve the way your body processes these essential minerals.
The findings of this study will help to develop health promotion strategies to improve health of young women low in iron.
Benefits to Participation
You will receive access to tests that measure the levels of iron in your body.
If selected, you will receive free access to a new mobile app designed to help track and improve your eating habits.
Qualified health professionals will monitor your health.
You will be helping to advance medical research.
Your Rights
If you decide to participate in the study and later feel that you no longer wish to be part of it, you may withdraw at any time.
Your records relating to this study and any other information received will be kept strictly confidential.
Upon completion the results of the study will be shared with you.
Who Can Participate?
Females aged 16 to 50.
You are not pregnant or breastfeeding and have not been pregnant or breastfeeding  in the past 12 months.
You have not donated blood in the past 2 years.
Are able to attend the Deakin University on up to 2 occasions.