Do You Want To Improve Your Memory? Natural Supplements May Enhance Mood And Ability to Focus. New Study Seeks Healthy Seniors aged 60 to 75
Please note: This trial has finished recruiting and is not accepting new participants.
Research Centre: Centre for Human Psychopharmacology at Swinburne University of Technology
Location: Advanced Technology Centre, Swinburne University, 427-451 Burwood Road, Hawthorn, Melbourne, VIC (shown on map)
Lead Researchers: Professor Con Stough, Dr Andrew Pipingas,, Dr Chao Suo, Tamara Simpson.
Ethics Committee: Reviewed and approved by the Swinburne Human Research Ethics Committee.
Background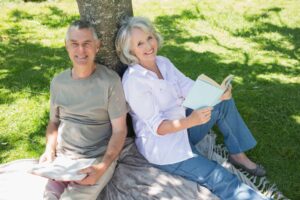 Extracts from the French Maritime Pine bark as well as the Bacopa Monniera herb (the latter used in Indian medicine for thousands of years) are known to have beneficial effects on cognitive functions (such as memory), cardiovascular functions (such as blood pressure) and can contribute to overall healthy brain function.
The Australian Research Council Longevity Investigation (ARCLI) study is investigating the effects of  the natural supplements, Bacopa Monniera (KeenMindTM), French Maritime Pine bark (Pycnogenol®)  and a nutrient combination formula ( which includes vitamin B6, B12, E and coenzyme Q10), on  improving cognitive and cardiovascular functions as well as other health measures in healthy older adults.
Benefits to Participation
You could experience improved memory and attention.
You could experience improvements in your mood and general well-being.
You could experience improvements in  blood pressure as well as reduced arterial stiffness.
You could receive 3 months worth of study supplements at the conclusion of the study.
You will receive  $100 at the conclusion of the study.
You will undergo blood tests (including liver & kidney function tests) that we can provide to your GP to keep for your medical records.
You will be helping to advance medical research.
Your Rights
If you decide to participate in the study and later feel that you no longer wish to be part of it, you may withdraw at any time.
Your records relating to this study and any other information received will be kept strictly confidential.
Upon completion the results of the study will be shared with you.
Qualified health professionals will monitor your health.
Who Can Participate?
Men and women aged 60 to 75 who are in good health
Non-smokers
Willing to take a natural supplement (as a capsule) daily for 12 months and have 4 blood samples taken as part of the study
Willing to visit Swinburne University for 5 separate 2-3 hour testing sessions over the 12 month period