Research Centre: The University of New South Wales
Location: UNSW Sydney, 2052
Lead Researcher: Dr Pauline Kang
HREC: This study has been reviewed and approved by the UNSW Human Research Ethics Committee
About the Study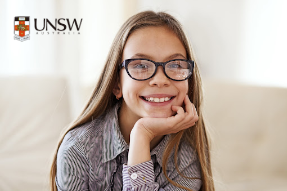 Is your child struggling with progressive myopia, a condition that demands ever-increasing corrective measures each year? The causes are still a mystery, and current treatments often fall short. But there's hope! At UNSW, researchers are passionately exploring innovative ways to manage myopia better for a brighter future for your child.
This study aims to learn about the effect of two different soft contact lenses on the progression of nearsightedness in children. Researchers may be able to use the results of this study to identify design features that could potentially provide a better visual experience, comfort, and myopia control efficacy in the future. The findings of this study can help in the development of more comfortable and effective contact lenses to control nearsightedness. So if you have a child between 6 and 12 years old who experiences myopia, consider signing up for this study!
Why Participate?
Participants will receive a new potential treatment for progressive myopia at no cost.

Participants will be reimbursed up to

$150 in Coles-Myer gift cards

for participating in this study. Reimbursements will only be provided to eligible participants who complete the study.

Participants will be contributing valuable information that may benefit those with myopia in the future.

Participants will be helping to advance medical research.
Your Rights
If you decide to participate in the study and later feel that you no longer wish to be part of it, you can withdraw at any time.

Any information that you provide will be kept strictly confidential, except as required by law.

Qualified health professionals will monitor your health as it relates to the study.
Who Can Participate?
Children aged between 6 and 12 who have been diagnosed with myopia

The participating child must be willing to wear contact lenses daily

The participating child must have good vision and eye health when using spectacles/eyeglasses

Participant must not have any systemic or ocular conditions that may affect contact lens use (e.g. allergy) or that may affect refractive development (e.g. ptosis) or experience any contraindications to contact lens use

Must be generally healthy

Must be able and competent enough to understand English

Must not have any plans to migrate or move during the study within the next 12 months

Must be able to attend 6 study visits at the research site in Sydney over approximately 12 months
More Study Details
The study team will explain the research in its entirety but some details are:
The study will include a preliminary screening session to determine your child's eligibility. This screening visit involves discussing your child's ocular and medical history, a questionnaire, and checking their vision, eye dominance, focussing ability, and power of the eye (prescription) with the aid of eye drops, assessing their eye health, pupils, and eye pressure, and measuring their eye length, as well as images and scans of the front and back of the eyes. This will be repeated during other study visits.

If eligible, you and your child will return on another day to be fitted with MiSight 1-day contact lenses in one eye and ACUVUE OASYS for Presbyopia contact lenses in the other eye. You and your child will also be taught how to safely handle, insert, and remove the contact lenses and safe contact lens wearing behaviours. 

You and your child will then return for a contact lens safety visit at 1-week, then study visits 1 month, 6 months, and 12 months after starting lens wear. Your child will be asked to wear the supplied contact lenses for at least 10 hours a day, or as long as they are comfortable, over the course of one year. A new lens will be inserted in each eye every day and disposed of at night. A specific lens will be assigned to your child's right and left eyes, but you will not know which contact lens design is being used for each eye. You and your child will be asked to return 1 week after starting lens wear to check the health of the eyes, the fit of the contact lens, and vision. 
About the Research Centre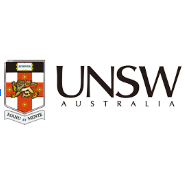 The University of New South Wales
The University of New South Wales, also known as UNSW Sydney, is a public research university based in Sydney, New South Wales, Australia. It is one of the founding members of the Group of Eight, a coalition of Australian research-intensive universities.
Please note:
Due to the COVID-19 pandemic, the researchers would like to assure the participants that ensuring their and the study staff's safety is of utmost importance.
Study Location