Potential Treatment Research Study That May Help Slow Short-Sightedness in Children
Research Centre: Flinders University
Location: Flinders Health2GO Clinic, Flinders University Carpark, 13 Stuart Dr, Bedford Park SA 5042, Australia
Lead Researcher: Prof. Nicola Anstice
HREC: This study has been reviewed and approved by the Flinders University Human Research Ethics Committee (Project ID 4296).
About the Study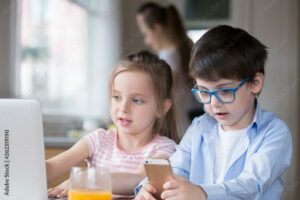 Approximately 40% of Australian children have myopia  (short-sightedness). Unfortunately, current treatments used to help correct the blurred vision that our children experience in myopia, have no ways to reduce the sight-threatening health changes that short-sightedness can bring about.
Researchers at Flinders University are looking at if a potential treatment can effectively slow the progression of shortsightedness. This potential treatment uses a combination of two different methods that ophthalmologists currently use in everyday practice. These methods involve using specialised soft contact lenses and atropine eye drops.
Interested in helping your child and others? Find out if your child is eligible today. 
Why Should Your Child Participate? 
Your child may receive a new potential treatment for sight-threatening health changes from short-sightedness at no cost.

Your child may experience improvements in their future eye health. 

Your child will be contributing valuable information that may benefit those with short-sightedness in the future.

You will be provided with a $20 petrol voucher at each visit for participating in this study. 

Your child will be helping to advance medical research.
Your Child's Rights
If you or your child decide to participate in the study and later feel that you or your child no longer wish to be part of it, you can withdraw at any time.

Any information that you provide will be kept strictly confidential, except as required by law.

Qualified health professionals will monitor your child's health as it relates to the study.
Who Can Participate?
Children aged 8 to 13 who are short-sighted 

Parent or legal guardian consent is needed for the child's participation

Must have both eyes be between -0.50D and -5.50D

Must have good vision and eye health when using spectacles (eyeglasses)

Must not be currently using or have previously used any short-sighted control therapies (this does not include standard glasses or contact lenses)

Or m

ust have started the myopia control therapy only in the past month

Must be able to attend study visits at the research site over approximately 6 months
More Study Details 
The study team will explain the research in its entirety but some details are:
Your child will be required to visit the Health2Go Eye Clinic before they start using contact lenses and/or eye drops to assess their eligibility to participate in the study.
If your child is eligible to participate, the study team will invite them to take part in this study which involves using the contact lenses, eye drops, or a combination of both, for 6 months
Your child will learn to insert and remove contact lenses and instil eye drops (if needed).
Your child will be required to attend regular follow-up visits at 2 weeks, 1 month, 3 months and 6 months to monitor their vision, eye health and answer questions about their experiences with the contact lenses they are wearing.
About the Research Centre: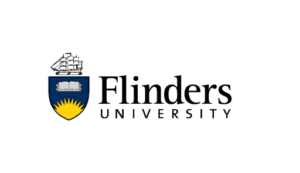 Flinders University
With a global reputation for producing career-ready graduates, Flinders is nurturing a diverse and passionate team of future health leaders – a powerful alliance of health, medicine and care, united with a singular purpose: to not only be exceptional but to do exceptional things. Our graduates have an effect so strong it can change a life, a community, a society. Through leading research and a desire to PREVENT, TREAT, CURE, AND CARE, we are investigating today's challenges, accelerating innovation and having a tangible impact across every facet of health. We are changing the lives of our students who go on to change lives across the world. At Flinders, making a difference isn't just an aspiration, it's our purpose and daily reality.
Please note:
Due to the COVID-19 pandemic, the researchers would like to assure the participants that ensuring their and the study staff's safety is of utmost importance.