Researchers Inviting Adults Who Have Had Bariatric Surgery (Gastric Bypass)
Research Center: Joslin Diabetes Center
Location: 1 Joslin Pl, Boston, MA 02215, United States
Lead Researcher: Mary Elizabeth Patti, MD
IRB Committee: This study has been reviewed and approved by the Joslin Institutional Review Board
Background

Bariatric surgery is increasingly recognized as a useful tool for weight loss and improving metabolism.
This study seeks to learn more about the causes of changes in glucose levels among individuals who have had gastric bypass bariatric surgery.
Interested participants must be 25 to 70 years old who either have undergone gastric bypass surgery OR have not undergone gastric bypass surgery. Participants must be willing to comply with all the necessary study requirements.
Why Participate? 
You may contribute valuable information that may be used to develop future treatments for diabetes or hypoglycemia.

You may help researchers understand the causes of hypoglycemia among those who have experienced it following bariatric surgery, even if you do not have hypoglycemia.

You will be compensated for participating in this study, 

Compensation for parking will be provided, and monetary compensation may be available to help cover travel expenses. 

You will be provided with meals during some of the study visits.

You will be helping to advance medical research.
Your Rights
If you decide to participate in the study and later feel that you no longer wish to be part of it, you may withdraw at any time.

Your records relating to this study and any other information received will be kept strictly confidential, except as required by law.

Qualified health professionals will monitor your health as it relates to the study.
Who Can Participate?
Adults aged 25 to 70 years old who have undergone bariatric surgery in the form of a Roux-en-Y gastric bypass (RYGB) or who have not undergone bariatric surgery.

Participants must not currently have diabetes. 

Participants must not have any alcohol or substance use disorders.

Able to attend 4 study visits at the research site for over approximately 2 months.

The first study visit will last about 2 hours, the second will last about 6 hours, the third visit will last about 5 hours and the fourth visit will last about 7 hours.

This study will involve a physical exam, medical history taking, EKG assessment, blood testing, and intravenous (IV) lines. 

Participants will need to wear a continuous glucose (blood sugar) monitor for 10 days.
About The Research Center: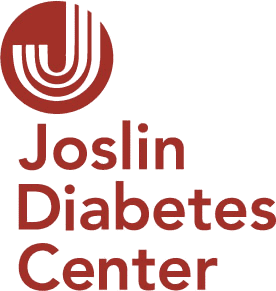 Joslin Diabetes Center
diabetes
research center, diabetes clinic, and provider of diabetes education. It is located in the Longwood Medical and Academic Area in Boston,
Massachusetts
, United States. Among the Harvard Medical School affiliated institutions, Joslin is unique in its sole focus on diabetes. Joslin has the world's largest team of board-certified physicians treating diabetes and its complications, as well as the largest staff of Certified Diabetes Educators anywhere in the world.
Please note:
Due to the current situation with COVID-19 pandemic, the study team would like to point out the following:
The research site does not treat COVID-19 patients and/or suspected COVID-19 patients.

The research site's waiting area is spacious enough that participants will not be within close proximity to each other.

Hand sanitisers are available at the research site.

The research staff adheres to strict hygienic practices as well as other safety measures to prevent the spread of COVID-19. 

Any staff suspected to have COVID-19, or has come into contact with someone who has COVID-19, will automatically undergo a voluntary quarantine for 14 days.

Interested participants will not be left waiting for a long period of time and will be quickly attended to. 

Parking is available at the research site and vouchers are provided with participation.

The study team encourages the use of personal vehicles, taxi or rideshare services rather than public transit.

 

The research site/institution is taking all precautionary measures to ensure the safety of the study participants.