Natural Anthocyanin (Fruit Colouring) Extract Could Lower Your Hypertension and Blood Pressure
Please note: This trial has finished recruiting and is not accepting new participants.
Research Centre: College of Health & Biomedicine
Location: Building 2, St. Albans Campus, Victoria University, McKechine Street, St Albans
Lead Doctors: Mr Maharshi Bhaswant and A/Prof. Michael Mathai
Ethics Committee: Reviewed and approved by the Victoria University Human Research Ethics Committee
Background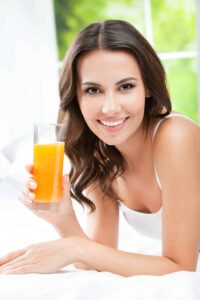 Hypertension has become increasingly prevalent across Australia. Those who suffer from hypertension have increased risk of cardiovascular problems and obesity, which are the leading causes of complications such as heart attack, stroke and kidney disease. Recent studies have shown that anthocyanin extract can be a natural way to treat hypertension.
The College of Health & Biomedicine in Victoria University is investigating why anthocyanin extract has been found to have anti-obesity properties and improve unhealthy blood lipid profiles caused by high carbohydrate and high fat diets.
Participants in this study will have their blood pressure changes monitored. The anthocyanin extract will be provided for free over the duration of the 12 weeks.
Benefits to Participation
Potential to decrease symptoms and complications of hypertension (eg. heart attack, stroke, kidney disease).
May experience changes with body composition.
You may experience the anti-obesity properties of the anthocyanin extract.
Your blood lipid profile may improve.
You will be helping to advance medical research.
Your Rights
Your records relating to this study and any other information received will be kept strictly confidential.
Upon completion, the results of the study will be shared with you.
Qualified medical professionals will supervise your participation.
You will be able to withdraw from the study at any time.
Who Can Participate?
Men and Women aged 18-65
Have a BMI over 25 (check your BMI here)
Have mild hypertension (greater than 130/85)