A New Potential Approach That May Provide Relief for PTSD Symptoms
Research Center: Icahn School of Medicine at Mount Sinai
Location: 1399 Park Avenue, 2nd floor, New York, NY 10029
Lead Researcher: Adriana Feder, MD
IRB Committee: This study has been reviewed and approved by the Icahn School of Medicine at Mount Sinai Institutional Review Board
About the Study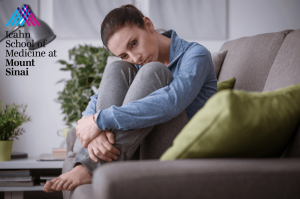 Posttraumatic Stress Disorder (PTSD) is a crippling mental health condition. It can take over different aspects of a person's life, relationships, work, psychological and physical wellbeing. Despite current treatment options, PTSD continues to be challenging to treat as most still experience symptoms. Treatments for PTSD do not work for everyone, and it can take time to know if a person responds well to treatment. This is why researchers are continuously exploring ways that may be effective in providing relief to PTSD symptoms.
Researchers at the Icahn School of Medicine at Mount Sinai are conducting a research study to find new ways to treat posttraumatic stress disorder (PTSD). This research study seeks to test out if a type of therapy called Written Exposure Therapy (WET) can provide longer-lasting improvements in PTSD symptoms when added to treatment with ketamine. Through this study, researchers hope that this would be a potential alternative for providing relief for individuals with PTSD.
Why Participate? 
Participants may receive Written Exposure Therapy (WET), a current therapy for PTSD, in addition to receiving ketamine at no cost.

Participants may experience improvements in their PTSD symptoms and learn how to better manage them. 

Participants will be contributing valuable information that may benefit those with PTSD in the future.

Participants will be compensated for participating in this study. Compensation will only be provided to eligible participants.

Participants will be helping to advance mental health research.
Your Rights
If you decide to participate in the study and later feel that you no longer wish to be part of it, you can withdraw at any time.

Any information that you provide will be kept strictly confidential, except as required by law.

Qualified health professionals will monitor your health as it relates to the study.
Who Can Participate?
Men and women aged 18-70 years old who have PTSD or are currently experiencing symptoms

Must have a family member, physician or friend who study investigators can contact on behalf of the participant

Must be able to attend 25-30 study visits over approximately 27 weeks (8-9 at the research site and the other visits remotely)

Must

not

have used recreational ketamine or Phencyclidine (

PCP) in the last 2 years, or used repeatedly in the past

Must

not

be currently receiving evidence-based therapy for PTSD (for example, Cognitive Processing Therapy or Written Exposure Therapy)

Must

not

have any substance or alcohol use disorder in the last 3 months

Must

not

have any (neurologic) diseases/disorders that affect the brain, spine, or nervous system

Must

not

have any unstable or uncontrolled diseases/disorders that affect the liver, kidney, stomach, gut, lungs, heart, blood, and immune system. Examples include but are not limited to hypertension, stomach reflux, sleep apnea, seizures, or a history of having a severe head injury

Must

not

have the following conditions:

Autism

Pervasive developmental disorder

Bipolar I or II disorder

Schizophrenia or schizoaffective disorder

Bulimia 

Anorexia nervosa
Key Study Details 
The study team can explain the research study in its entirety but some study details are:
This study will involve adding WET to ketamine treatment to see the combined effect on PTSD symptoms and how long this effect lasts.

Written Exposure Therapy (WET) is a form of psychotherapy that has helped alleviate symptoms of PTSD.

Ketamine, given at lower doses, may be an effective treatment in people with major depression and PTSD.

The ketamine given for PTSD in this study is investigational

, which means that the FDA has not approved the drug for treating this (PTSD) condition. Ketamine will be provided via intravenous (IV) infusions.

Participants will need to complete medical and psychiatric tests.

Participants may receive 6 intravenous (IV) infusions of ketamine. 

Participants may have 5 WET sessions with a trained therapist.
About the Research Center: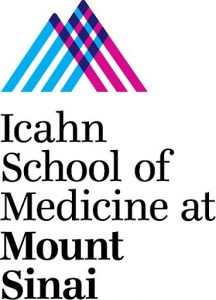 Icahn School of Medicine at Mount Sinai
The Icahn School of Medicine at Mount Sinai (ISMMS) is home to dozens of top-funded research institutes, centers, and laboratories, collaborating across disciplines to make swift and meaningful advances in medicine. In keeping with their passion for intellectual inquiry, their patient-centered philosophy, and their track record of clinical breakthroughs, they are making medical history, developing new treatments for those most in need and introducing a new era of precision medicine that will help patients worldwide.
Please note:
Due to the current situation with the COVID-19 pandemic, the researchers would like to assure the participants that ensuring the safety of the participants as well as the study staff is of utmost importance.