Do You Have Type 2 Diabetes and Have You Had Heart Failure? An Investigational Treatment May Reduce Your Blood Sugar and Improve Your Health (AMRI)
Please note: This trial has finished recruiting and is not accepting new participants.
Research Center: Academic Medical Research Institute (AMRI)
Location: 5830 E. Whittier Blvd, Los Angeles, CA
Lead Researcher: Mohamed El-Shahawy
Ethics Committee: Reviewed and approved by the Copernicus Group Ethics Committee
Background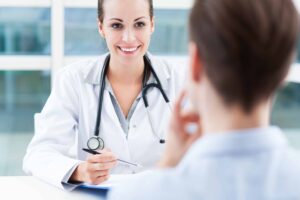 People who have diabetes and heart failure are at high risk for many conditions, including worsening heart failure symptoms and heart attacks.
This research study is being conducted to examine the effectiveness of a new investigational medication in reducing blood sugar in people with Type 2 Diabetes. The study also aims to study the effect of the investigational medication on the health of patients with diabetes and heart failure.
This research study seeks men and women aged 40+ who have Type 2 diabetes and have experienced heart failure.  The study is planned to run for up to 3 years. Participants may see an improvement in their health and and will be compensated $600 for study related time and travel.

Benefits to Participation
You may see a decrease in your blood sugar.

Your health problems associated with diabetes may stabilize or improve.

You will be compensated $600 for study related time and travel.


You will receive the investigational medication and all study-related physical exams at no charge.

You will be helping to advance medical research.
Your Rights
If you decide to participate in the study and later feel that you no longer wish to be part of it, you may withdraw at any time.

Your records relating to this study and any other information received will be kept strictly confidential, unless required by the law.

Qualified health professionals will monitor your health as it relates to the study.
Who Can Participate?
Men and women aged 40+ years who have type 2 diabetes and;

Who have heart failure

Who are willing to attend study visits at the research site.
Save
Save
Save