Researchers Explore An Investigational Food Product
Research Center: Atlantia Food Clinical Trials USA
Location: 142 E Ontario St #1200, Chicago, IL 60611, United States
Lead Researcher: Dr. Ali Keshavarzian
ClincalTrials.gov Identifier: NCT04508413 
Ethics Committee: This study has been reviewed and approved by the Institutional Review Board Advarra Inc
Background

Ulcerative Colitis (UC) is a type of long-term inflammatory bowel disease (IBD). UC causes the colon's lining to become inflamed, irritated and swollen. This can cause ulcers on the wall of the colon. Gut bacteria play an essential role in digestive health. The conditions of the gut can be affected by factors like diet, the environment, and genetics. Researchers are working to find out how gut bacteria influences overall health and certain diseases.  
At this moment, there are a lot of bacteria living in and on your body. While many people think of bacteria as bad, certain bacteria actually play a big role in keeping you healthy. The community of bacteria (and other microscopic organisms) living in your gut is called your microbiome, and these bacteria do important jobs – including helping break down food.  The microorganisms in your gut microbiome can play an important role in supporting your digestive and immune systems.  When out of balance (such as during an infection) and in certain diseases, the microbiome may be eliminating or producing too much of certain substances that cause these systems to not work as well as they should.  Restoring or bringing the gut microbiome back into balance could help certain diseases or health conditions that scientists have linked to the microbiome. It is thought that changes in the gut microbiome may be involved in the inflammation that is found in the people who have UC. 
This study seeks to evaluate the effects of an investigational product on the microbiome to digestion and immunity among adults with mild-to-moderate ulcerative colitis (UC). The study product is a food product that is a non-digestible carbohydrate (similar to a dietary fiber) in the form of a powder that is mixed with water and drank as a beverage.
Interested participants must be between the ages of 18 to 75 years with a diagnosis of Ulcerative Colitis (UC). Participants must be willing to follow all the necessary study requirements. Participants will be compensated if they qualify and participate in this study.
Why Participate? 
Take part in important research that will help us learn more about UC.

You will receive a health check (i.e. monitoring of blood pressure, heart rate, temperature and body composition status) during the study.

You will contribute valuable information that may benefit others in the future.

You will be helping to advance what we know about the microbiome and gut health research.

You may be compensated up to $600 for participating in this study if you qualify.
Who May Qualify to Participate?
Men and women aged 18 to 75 years old who are diagnosed with

Ulcerative Colitis by endoscopy for more than 6 months.

Participants must be experiencing mild-to-moderate Ulcerative Colitis symptoms.

Participants must have a BMI between 18.5 to 45

kg/m².

Participants must be able to attend 7 study visits for over approximately 14 weeks.

Study visits will be conducted by a healthcare professional either at the research center, at home or via phone.

This study involves blood samples being drawn, stool samples being collected and filling out entries in an electronic diary.

Participants must be willing to maintain their current diet and exercise routine while participating in this study.

Participants must be willing to maintain their current supplements and vitamins while participating in this study.

Participants must take the investigational product as a powder dissolved in water, twice daily for 56 days.

Participants must be willing to answer questions about their health and UC symptoms.
About The Research Center: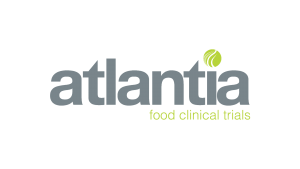 Atlantia Food Clinical Trials
Atlantia Food Clinical Trials is a world class company delivering human clinical studies: we perform acute, observational and intervention studies to ICH-GCP standards for the functional foods, beverages, ingredients, supplements, pre- and probiotics, microbiome-based and Bacteriophage therapeutics sectors. Atlantia is conducting this study on behalf of the sponsor Kaleido Biosciences.
Please note:
Due to the current situation with the COVID-19 pandemic, the study team would like to point out the following:
The research site does not treat COVID-19 patients and/or suspected COVID-19 patients.

The research site's waiting area is spacious enough that participants will not be within close proximity to each other.

Hand sanitizers are available at the research site.

The research staff adheres to strict hygienic practices as well as other safety measures to prevent the spread of COVID-19. 

Any staff suspected to have COVID-19, or has come into contact with someone who has COVID-19, will automatically undergo a voluntary quarantine for 14 days.

The research site/institution is taking all precautionary measures to ensure the safety of the study participants.