Purdue Researchers are Studying how Red Meat Affects Heart Health
Research Center: Purdue University
Location: 610 Purdue Mall, West Lafayette, IN 47907, United States
Lead Researcher: Wayne W. Campbell, Ph.D.
IRB Committee: This study has been reviewed and approved by the Purdue University Biomedical Institutional Review Board
About the Study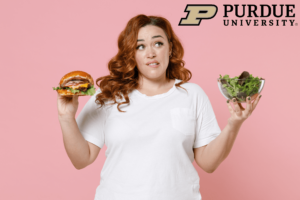 Eating red meat has its pros and cons. Currently, it is still unclear if eating red meat affects heart health. The U.S. Dietary Guidelines for Americans strongly encourage reducing intake of foods that are high in fat (such as red meat), sugar, and salt to improve health. However, many meat products do not have bad fat but are rich in high-quality protein, monounsaturated fatty acids (healthy fat), and several vitamins and minerals.
Researchers from Purdue University are studying how diet can influence heart health. This research study seeks to evaluate the effects of eating different proportions of red meat and plant-based, protein-rich nuts, seeds, and soy-based foods on heart health among adults who have a high risk of developing a heart-related disease.
Why Participate? 
Participants will receive meals from an online service at no cost. 

Researchers will place and pay for the food order, and participants will be asked to pick up the food at a designated location.

Participants may experience improvements to their heart health because of the dietary intervention provided in this research study. 

Participants will have their meal plans developed by an experienced research dietitian.

Participants will be provided with kitchenware that will help them prepare their meals. 

Participants will be contributing valuable information that may benefit others with high cholesterol levels in the future.

Participants will be compensated up to $300 for participating in this study. Compensation will only be provided to eligible participants depending on the study requirements they complete.

Participants will be helping to advance nutrition and heart health research.
Your Rights
If you decide to participate in the study and later feel that you no longer wish to be part of it, you can withdraw at any time.

Any information that you provide will be kept strictly confidential, except as required by law.

Qualified health professionals will monitor your health as it relates to the study.
Who Can Participate?
Men and women aged 30-69 years old who have a BMI of 25-37 kg/m2 and have: 

High cholesterol (a total cholesterol reading of <259 mg/dL and a LDL reading of <190 mg/dL)

Must have not added or stopped any physical activities (e.g., sports, exercise routine) to their daily routine in the last 3 months. 

Must not be currently smoking and have diabetes 

Must be willing and able to attend 5 study visits at the research site over approximately 4 months
Key Study Details 
Participation in this study involves following a prescribed meal plan. Compliance with the controlled diet interventions will be promoted by daily menu check-off lists and frequent online and in-person contact.

Participants will be asked to prepare and cook all the planned meals with the food provided to them during the study. The study team can further explain this.

Participation in this study involves completing questionnaires and dietary assessments.
About the Research Center:

Purdue University
Purdue University is committed to serving the public good. They engage in continuous efforts to increase college attainment of high-risk populations and help students achieve economic independence through higher education and employment. They address skill gaps that hinder economic development, help military personnel effectively transition to civilian life, reduce the cost of higher education for our students and society, incorporate public service in learning activities, and encourage and support faculty scholarship. 
Please note:
Due to the current situation with the COVID-19 pandemic, the researchers would like to assure the participants that ensuring the safety of the participants as well as the study staff is of utmost importance.