High Blood Pressure Treatment Research Trial Seeks Participants 18 and Up
Research Centre: Head of Cardiology Hauora Tairawhiti, Gisborne Hospital
Location: 421 Ormond Rd Gisborne 4040
Lead Researcher: Gerry Devlin
HDEC: Central Health and Disability Ethics Committee
About the Trial
High blood pressure, also known as hypertension, may increase the risk of heart attack and stroke. This is why managing high blood pressure is essential to prevent heart disease.
Researchers are continuously developing treatment options that may be effective and convenient for managing high blood pressure. This research trial seeks to determine the effectiveness of an investigational medication that combines three different blood pressure-lowering medications into a single tablet to be taken once a day. The 3 medications are: telmisartan, amlodipine and indapamide. All three of these medications are already prescribed in many countries to lower blood pressure and are used either independently or with each other in dual combinations.
Why Participate? 
Participants will receive close monitoring and use of a blood pressure monitor during the trial at no cost. 

Participants may experience improvements in their high blood pressure levels. 

Participants will be contributing valuable information that may help others with high blood pressure.

Participants will be helping to advance medical research.
Your Rights
If you decide to participate in the trial and later feel that you no longer wish to be part of it, you can withdraw at any time.

Any information that you provide will be kept strictly confidential, except as required by law.

Qualified health professionals will monitor your health as it relates to the trial.
Who Can Participate?
Men and women aged 18 years old or older who have high blood pressure.

Must have mild to moderately high blood pressure.

Must be taking between 0 and 3 blood pressure-lowering medications.

Must not have kidney disease, liver disease, or uncontrolled diabetes. Uncontrolled means that blood sugar levels are not within the ideal level despite using medication.

Must not have had a history of cardiovascular disease e.g., unstable angina, heart attack, or stroke

Must not have tested positive for current COVID-19 infection or related illness

Must be able to attend 4 trial visits at the research site over approximately 16 weeks. Each trial visit will take about 1-2 hours to complete.
Key Research Trial Details: 
This research trial has 4 groups. The research team can further elaborate on the process of you being assigned to a group. 

Participation in this trial would mean taking home blood pressure measurements using a blood pressure monitoring device provided by the research team.

Participation will involve collecting blood and urine samples.
About the Research Centre: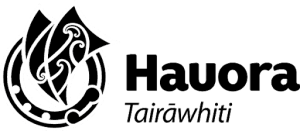 Head of Cardiology Hauora Tairawhiti, Gisborne Hospital
Hauora Tairāwhiti covers the same area as the Gisborne District Local and Territorial authorities. Covering an area of 8,351 square kilometres it makes up 3 percent of New Zealand's land area.
Please note:
Due to the current situation with the COVID-19 pandemic, the researchers would like to assure the participants that ensuring the safety of the participants as well as the research staff is of utmost importance.