How Does Lifestyle Affect Bone Health? Study Seeks Women to Participate
Please note: This trial has finished recruiting and is not accepting new participants.
Research Centre: Massey University
Location: School of Food and Nutrition, Massey University, Palmerston North
Lead Researchers: Dr Jasmine Thomson
Ethics Committee: This study has been reviewed and approved by Massey University Human Ethics Committee
Researcher interview:

Background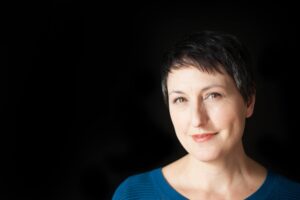 Osteoporosis is a common bone disease that occurs when bone health deteriorates, often due to menopause or age. In addition, there are many other factors that increase the risk of osteoporosis including diet and lifestyle.
This study is investigating the relationship between several lifestyle factors including running and bone health in postmenopausal women.  This could give valuable insight into the role of exercise and its effects on bone health. The study is also investigating two different methods for diagnosing osteoporosis: DEXA, which is a bone mineral density scan, and which is the gold-standard preferred method; and ultrasound heel scan, a more recent method.
This study seeks healthy active and non-active postmenopausal women who are able to attend one study visit at the research site. Participants will receive a bone density scan free of charge and a $20 petrol voucher.
Benefits to Participation
You will learn how your diet affects your bone health.
You will undergo a bone density scan free of charge.
You will be reimbursed $20 for petrol costs.
You will be helping to advance health research
Your Rights
If you decide to participate in the study and later feel that you no longer wish to be part of it, you may withdraw at any time.
Your records relating to this study and any other information received will be kept strictly confidential, except as required by the law.
Qualified health professionals will monitor your health as it relates to the study.
Who Can Participate?
Active and non-active healthy postmenopausal women over 50 years old

Active women should be doing at least 3 hours of exercise per week that involves running or walking

5 years past menopause
Do not have Type 2 diabetes, osteoporosis or rheumatoid arthritis
Able to attend one study at the research site