Does High-Protein Milk Have the Potential of Being a Nutrition Supplement?
Please note: This trial has finished recruiting and is not accepting new participants.
Research Centre: Massey University
Location: Building 27, Station Crescent, Massey University, Albany, 0632
Lead Researchers: Professor Marlena Kruger and Professor Pam von Hurst
HDEC: This study has been reviewed and approved by the Central Health and Disability Ethics Committee
About the Study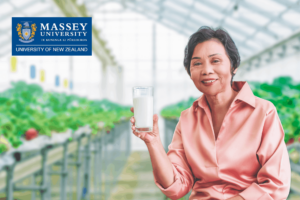 Protein requirements increase with age, yet older adults generally struggle to maintain a balanced diet and meet recommended daily protein intakes. As the body ages, it's normal for adults to lose muscle mass and observe changes in their body composition. However, these can result in difficulty to perform simple exercises, which in turn increases further muscle mass loss.  
This study aims to assess whether a high protein natural milk can improve nutritional status, body composition, and physical performance as compared to a commercial oral nutrition supplement. The results of this study may help researchers develop a highly nutritious and high-protein drink that may help maintain bone and muscle strength.
Why Participate? 
Participants will receive a bottle of milk

daily

at no cost.

One of the kinds of milk used in this study is a commercial milk-based nutritional supplement and the other is a high protein, natural milk product.

Participants may experience improvements in their overall well-being and mobility. 

Participants will be contributing valuable information that may help researchers understand the nutritional benefits of high protein milk.

Participants will receive either an MTA voucher for fuel or a $150 Pak n Save grocery voucher for participating in this study. 

Participants will be helping to advance medical research on enhancing the quality of life of older adults.
Your Rights
If you decide to participate in the study and later feel that you no longer wish to be part of it, you can withdraw at any time.

Any information that you provide will be kept strictly confidential, except as required by law.

Qualified health professionals will monitor your health as it relates to the study.
Who Can Participate?
Healthy women aged 65-80

Must have a body mass index (BMI) between 18.5 and 25. The research team can calculate this for you during your screening phone call

Must not be any of the following: 

Lactose intolerant or have milk allergies

Regularly using protein supplements

Diagnosed with diabetes or endocrine disease

Must be able to attend two study visits at the research site over approximately 11 weeks
Key Study Details 
The study team can explain the research study in its entirety but some study details are:
Participants will be given a diary to record their beverage consumption and food intake over 3 days. 

Participants will be asked to complete questionnaires on their protein intake, well-being and gut comfort, and physical activity. 

Participants will be asked to complete grip strength and physical function assessment tests. 

Participants will be asked to wear an activity monitor to measure normal activity levels for a week.

Participants will have their body composition measures on-site during site visits. 

Participants will be asked to donate one blood sample per visit. 
About the Research Centre: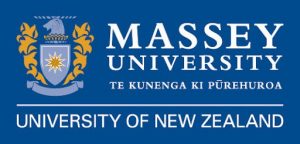 Massey University
Massey University is New Zealand's defining university, with three major campuses in Auckland, Palmerston North and Wellington. Massey is characterised by the applied nature of its teaching and research programmes and by its special expertise in the fields of Sciences, Food Technology, Creative Arts, Social Sciences, Education and Business.
Please note:
Due to the current situation with the COVID-19 pandemic, the researchers would like to assure the participants that ensuring the safety of the participants as well as the study staff is of utmost importance.