Help Fight OCD By Participating In a Research Study
Please note: This trial has finished recruiting and is not accepting new participants.
Research Centre: QIMR Berghofer Medical Research Institute
Location: 300 Herston Road, Herston, QLD, 4006
Lead Researchers: A/Prof Luca Cocchi, Professor Michael Breakspear
Ethics Committee: This material has been reviewed and approved by the RBWH Human Research Ethics Committee (EC00172) and the QIMR Berghofer Medical Research Institute Human Research Ethics Committee (EC00278)
Background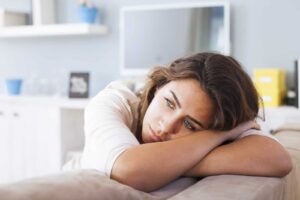 Obsessive Compulsive Disorder (OCD) affects around 2% of the Australian population. The symptoms and features of OCD can vary greatly. The causes are not fully understood, but it is likely a combination of lifestyle and biological factors.
Researchers are testing a new intervention for OCD symptoms. The trial involves use of transcranial magnetic stimulation (TMS). This allows a safe and non-invasive adjustment of brain activity. The trial aims to assess if TMS can be used to improve OCD symptoms.
This trial seeks men and women between the ages of 18 and50 who have been diagnosed with OCD for at least 12 months. Participants must attend 24 site visits at QIMR Berghofer over the course of 6 weeks, as well as attend a follow-up visit 6 months after the final stimulation session (each brain stimulation session will only take 15 to 30 minutes to complete). 
Why Participate? 
 Possible benefits may include a reduction in OCD. Please note that this effect remains hypothetical and has not yet been established by scientific research. 

 Please also note that you may be part of the control TMS group, who will receive a placebo stimulation that will not change your brain activity.

You will be helping advance medical (particularly OCD) research

If you opt to catch public transport or use an Uber/Taxi, you will be compensated for these costs up to $40 per site visit. 
Your Rights
If you decide to participate in the study and later feel that you no longer wish to be part of it, you may withdraw at any time.

Your records relating to this study and any other information received will be kept strictly confidential, except as required by law.

Qualified health professionals will monitor your health as it relates to the study.
Who Can Participate?
Men and women aged 18 to 50 years old. 

 Have had a formal OCD diagnosis for a period longer than 12 months.

Must be able to attend 24 site visits at QIMR Berghofer over the course of 6 weeks as well as a follow-up visit 6 months after your last stimulation session.. Below are the details of the study: 

The research site will be open from 8AM to 5PM to cater to participants

The initial assessment visit will take about 3 hours

The baseline MRI session will take about 2 hours

There will be daily visits (Monday to Friday) for 4 weeks that take about 15 to 30 minutes to complete

The post assessment visit will take about 2 hours

The post MRI session will take about 2 hours

The 6-month follow-up visit will take about 2 hours