Heart Health Research Study Seeks Participants with PTSD
Research Center: Icahn School of Medicine at Mount Sinai
Location: 1 Gustave L. Levy Place New York, NY 10029-5674 USA
Lead Researcher: Zahi A. Fayad, PhD
IRB Committee: This study has been reviewed and approved by the Program for the Protection of Human Subjects (PPHS) 
Background

Post-Traumatic Stress Disorder (PTSD) is a crippling mental health condition. Researchers and specialists have acknowledged the link between mental health stress and physical health. Studies have found that people with psychological trauma such as PTSD, are at greater risk of having long-term physical medical conditions  such as heart diseases.
This study seeks to understand the effects of PTSD on heart health. Specifically, this study will use a non-invasive imaging technique called positron emission tomography/magnetic resonance imaging (PET/MRI) to investigate the effects of post-traumatic stress disorder (PTSD) on blood vessel inflammation and overall heart health.
Interested participants must be adults between 30 and 65 years old who have been diagnosed with PTSD for at least 1 year. Participants must comply with all the necessary study requirements. Those eligible will be compensated for their participation.
Why Participate? 
You may help researchers understand the effects of PTSD on heart health.

You may contribute valuable information that may benefit others in the future.

You will be compensated up to $200 for participating in this study.

You will be helping to advance medical research on heart health.
Your Rights
If you decide to participate in the study and later feel that you no longer wish to be part of it, you may withdraw at any time.

Your records relating to this study and any other information received will be kept strictly confidential, except as required by law.

Qualified health professionals will monitor your health as it relates to the study.
Who Can Participate?
Men and women aged 30-65 years old who have been diagnosed with PTSD for at least 1 year.

Able to attend 2 study visits at the research site:

The 2 study visits will be 1 screening and 1 imaging visit done on separate days. The visits can be up to 6 weeks apart.

The screening visit will take about 4 hours to complete

but may occur on up to three separate days if procedures are not all completed on the first day. Portions of the screening visit can also be conducted remotely using a HIPAA compliant telecommunication platform such as Zoom or VSee. 
About The Research Center: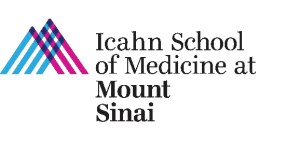 Icahn School of Medicine at Mount Sinai
The Icahn School of Medicine at Mount Sinai is a private graduate medical school in Manhattan, New York City. Chartered by Mount Sinai Hospital in 1963, it is the academic teaching arm of the Mount Sinai Health System, which manages eight hospital campuses in the New York metropolitan area.
Please note:
Due to the current situation with COVID-19 pandemic, the study team would like to point out the following:
The research site does not treat COVID-19 patients and/or suspected COVID-19 patients.

The research site's waiting area is spacious enough that participants will not be within close proximity to each other.

Hand sanitisers are available at the research site.

The research staff adheres to strict hygienic practices as well as other safety measures to prevent the spread of COVID-19. 

Any staff suspected to have COVID-19, or has come into contact with someone who has COVID-19, will automatically undergo a voluntary quarantine for 14 days.

Interested participants will not be left waiting for a long period of time and will be quickly attended to. 

Parking is available at the research site.

The study team encourages the use of personal vehicles, taxi or rideshare services rather than public transit.

 

The research site/institution is taking all precautionary measures to ensure the safety of the study participants. 

A day before the research appointment, the study coordinator will give the participant a call to complete a COVID phone screen. On the day of the research appointment, the coordinator will meet the subject in the lobby to do another COVID screen and temperature check.