Exploring Alternative Treatment Options For Adults With Heart Failure
Research Center: Capital Area Research, LLC
Location: 875 Poplar Church Road, Suite 330 Camp Hill, PA 17011
Lead Researcher: Venkatesh K. Nadar, MD
IRB Committee: This study has been reviewed and approved by the Advarra Institutional Review Board
About This Study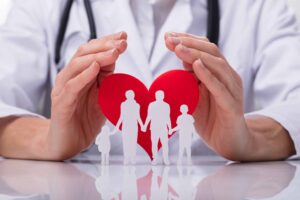 The body relies on the heart's pumping ability to maintain normal body functions. Heart failure is the heart's inability to supply enough oxygen-rich blood to meet the body's needs, either during exercise or at rest. A person who has heart failure may experience shortness of breath and signs of fluid retention, for example, in the lungs or excess fluid in other parts of the body for example, swollen ankles. This dramatically affects the quality of life among those who have been diagnosed with heart failure.
The purpose of this study is to investigate the effectiveness of a potential treatment for heart failure and to learn if this potential treatment is safe. Interested participants must be aged 40 years old or older who have been diagnosed with heart failure. Participants must be willing to comply with the necessary study requirements. Eligible individuals will receive a stipend for each visit to cover travel and parking expenses related to the study.
Why Participate? 
You may experience potential improvements to your symptoms. 

You may contribute valuable information that may benefit and help develop a potential alternative treatment for others in the future.

You will receive the study medication, tests, examinations, and medical care at no cost.

You will receive a stipend of $50 for each study visit you complete. This aims to cover the cost of travel and/or parking related to the study. This will be given after each completed study visit.

You will be helping to advance medical, specifically heart health-related, research.
Your Rights
If you decide to participate in the study and later feel that you no longer wish to be part of it, you may withdraw at any time.

Your records relating to this study and any other information received will be kept strictly confidential, except as required by law.

Qualified health professionals will monitor your health as it relates to the study.
Who Can Participate?
Adults aged 40 years old or older who have been diagnosed with heart failure. Adults who are hospitalized can still participate in this research study.

Participants must have been treating their condition with diuretics for at least the last month.

Participants must be willing to commit to this research study for approximately 2-3.5 years. Participants will visit the research center approximately 7 times in the first year, and 3 times from the second year onwards. The study team will contact you after the first year to remind you of these study visits. 

Please note that the participant is responsible to attend all study visits scheduled by the study team. If the participant needs to reschedule any visits, please speak to the study team about it.

Participants must be willing to take the study treatment once a day, preferably in the morning, the study team can further expound on this.
About the Research Center:
Capital Area Research, LLC 
Capital Area Research (CARE) is located in South Central Pennsylvania which provides unique benefits to clinical research implementation. It is one of the fastest growing regions in Pennsylvania and maintains urban, suburban and rural communities within a very short radius. CARE is an independent research facility with experience in all phases of clinical research. Their site is easily accessible, by being conveniently located to major highways, Harrisburg International Airport and short travel from Philadelphia or Baltimore. 
Please note:
Due to the current situation with the COVID-19 pandemic, the researchers would like to assure the participants that ensuring the safety of the participants as well as the study staff is of utmost importance.