Gut Health Research Study Seeks Participants
Research Center: United States Army Research Institute of Environmental Medicine (USARIEM)
Location: 10 General Greene Ave Natick, Massachusetts 01760 USA
Lead Researcher: J. Philip Karl, PhD, RD
IRB Committee: This study has been reviewed and approved by the US Army Medical Research and Development Command Headquarters Institutional Review Board
Background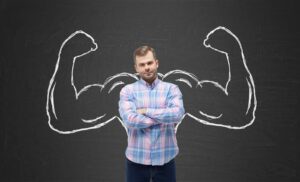 People who travel to places with high altitudes may feel sick and have a fuzzy head until their bodies adjust to the new environment. Changes in gut function could be contributing to these symptoms. Researchers believe that a possible way to prevent these effects is by providing foods that help bacteria in the intestines  digest nutrients, strengthen the immune system, and keep the gut healthy. 
This study aims to understand if supplementing a diet with fiber and  plant-based nutrients called polyphenols improves intestinal, brain and immune function, and changes metabolism at high altitudes. This study's findings could contribute to  designing new meals for people operating at high altitudes and in other stressful environments.
Interested participants must be between 18 to 39 years old, generally healthy and physically active. Involvement in this study will take about 10 weeks and about 173 hours of your time.  This involvement  includes 3 occasions that participants would need to stay overnight in an altitude chamber for about 40 hours each as well as attend daily study visits for 3 of the 10 total weeks. Eligible individuals will be compensated up to $1,300 for participating in this study (or up to $600 for active duty military or government employees).
Why Participate? 
You may contribute valuable information that may help the Army determine changes to their combat rations to help Soldiers perform better at high altitudes. 

You will be helping to advance food and nutrition research.
Your Rights
If you decide to participate in the study and later feel that you no longer wish to be part of it, you may withdraw at any time.

Your records relating to this study and any other information received will be kept strictly confidential, except as required by law.

Qualified health professionals will monitor your health as it relates to the study.
Who Can Participate?
Men and women aged 18 to 39 years old who are generally healthy and physically active.

Participants must be able to comply with all the necessary study requirements for about 10 weeks.

This study will involve about 173 total hours of study-related activities. Participation will also involve the following:

Participants must be willing to "live" in an altitude chamber with up to 3 other participants for about 40 hours each (overnight stay) on 3 separate occasions.

Participants must be willing following a strict, provided diet for about 3 (non-consecutive) weeks out of the 10 weeks which will mostly consist of Meal, Ready-to-Eat (MRE) military ration products.

On non-lab days, participants will be asked to participate via video call with staff members (Facetime, WhatsApp, or similar) while they are eating the study bars and completing study questionnaires. 

Please note that for 3 of the 10 weeks of this study, you will be asked to attend the study center

daily. 
Please note that even though the research site is a military research institute, participants do not need to be military. For non-military personnel, participation in this study will require a brief background check due to the military status of the research center. This is not a credit check.
About The Research Center: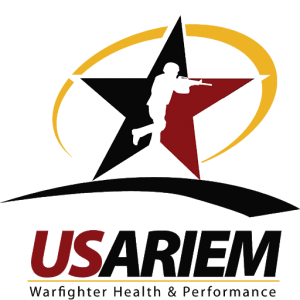 United States Army Research Institute of Environmental Medicine (USARIEM)
USARIEM is an internationally recognized center of excellence for Warfighter health and performance. Our research studies are conducted by scientists from our four research divisions, working in concert with one another, as well as other world-class scientists from government, industry and academia.
Please note:
Due to the current situation with the COVID-19 pandemic, the study team would like to point out the following:
The research site does not treat COVID-19 patients and/or suspected COVID-19 patients. Participants will be tested for COVID-19 prior to entering the altitude chamber.

Participants will be asked to wear personal protective equipment (PPE) such as face coverings/masks and practice social-distancing whenever possible. The study team will also be conducting temperature checks before certain study activities.

Social distancing guidelines will be followed by staff and participants whenever possible.

Hand sanitizers are available at the research site.

The research staff adheres to strict hygienic practices as well as other safety measures to prevent the spread of COVID-19. 

Any staff suspected to have COVID-19, or who has come into close contact with someone who has COVID-19, will automatically undergo a mandatory quarantine for 14 days.

Interested participants will not be left waiting for a long period of time and will be quickly attended to. 

Parking is available at the research site.

The study team encourages the use of personal vehicles rather than public transit.

 

The research site/institution is taking all precautionary measures to ensure the safety of the study participants.