Understanding How This Natural Gut Hormone May Help Manage Blood Sugar Levels 
Research Centre: University of Adelaide 
Location: Adelaide SA 5005, Australia
Lead Researcher: Professor Chris Rayner
HREC: This study has been reviewed and approved by the Ethics Committee (HREC) of Central Adelaide Local Health Network
About the Study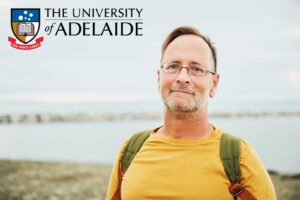 Type 2 diabetes mellitus (T2D) is a condition that affects insulin production. Without insulin, the body's cells cannot absorb glucose (the body's blood sugar needed to produce energy in the cells). 
GLP-1 is a natural gut hormone that is made by the body in response to meals. What GLP-1 does is boost the production of insulin to help manage blood sugar levels. Researchers are interested in finding the best way to give this hormone to people with diabetes. This research study seeks to compare the effects of the potential gut hormone treatment when given into a vein (intravenous) or infused under the skin (subcutaneous). 
Why Participate? 
Participants will be contributing valuable information that may benefit those with type 2 diabetes in the future.

Participants will be compensated up to $400 for participating in this study.  

Participants will be helping to advance type 2 diabetes treatment research.
Your Rights
If you decide to participate in the study and later feel that you no longer wish to be part of it, you can withdraw at any time.

Any information that you provide will be kept strictly confidential, except as required by law.

Qualified health professionals will monitor your health as it relates to the study.
Who Can Participate?
Men and women aged 18 to 79 years old who are diagnosed with type 2 diabetes (T2D)

Must be treated for diabetes with long-acting insulin (

glargine e.g., Lantus, Semeglee, Toujeo, Optisulin

) or premixed insulin (e.g.

Humalog Mix, Humulin 30/70, Mixtard, or NovoMix

) together with any of the following:

Diet

Metformin (some brand names include: Metformin, Diaformin, Diabex, Formet, Metex)

Sulfonylurea, thiazolidinedione, SGLT2 inhibitor, alpha-glucosidase inhibitor

Mealtime insulin injections

Must not be currently taking a DPP-4 inhibitor (e.g., Januvia, Janumet, Onglyza, Trajenta, Trajentamet, Galvus, Galvument), a GLP-1 receptor agonist (e.g., Bydureon, Byetta, Lyxumia, Trulicity, Saxenda, Victoza, Ozempic), or

Ryzodeg

Must have a recent HbA1c current test result of >7% (if available)

Must have a stable weight in the last 3 months

Must be able to attend 2 study visits at the Clinical Research Facility of the Adelaide Health and Medical Sciences (AHMS). The visits will take place approximately 1 week apart 
Key Study Details 
Participation in this study involves answering questionnaires. 

Participation in this study will involve blood tests and injections.

Participants will be given a 'take-home' meal which is to be eaten in the evening (around 7 pm) prior to the study visit. Participants may drink water with the meal. After the meal, participants will be required to fast from solids and liquids until the following morning. The study team can explain more about this.
About the Research Centre: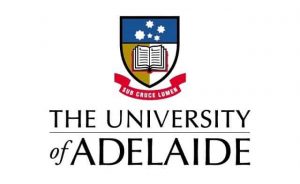 University of Adelaide 
The University of Adelaide is one of Australia's most research-intensive institutions. With world-leading researchers, modern facilities and innovative culture, they are committed to delivering research that is highly valued by local and global communities.
Please note:
In the COVID-19 pandemic, the researchers would like to assure the participants that ensuring the safety of the participants as well as the study staff is of utmost importance.