Virtual Sleep Study Seeks Interested African-American Adults
Please note: This trial has finished recruiting and is not accepting new participants.
Research Center: Florida International University
Location: This is a virtual study (recruiting in the Broward and Miami-Dade Counties)
Lead Researcher: Dr. Shanna L. Burke
IRB Committee: This study has been reviewed and approved by the Florida International Office of Research Integrity Institutional Review Board
Background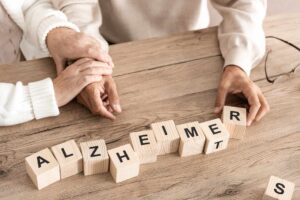 African-American individuals are more likely to develop health concerns related to sleep, trauma, and brain health. Research has shown that traumatic experiences can make sleep difficult and difficulty with sleep can lead to brain-related issues, like Alzheimer's disease. Understanding the relationship between sleep and cognition is crucial to better understanding how Alzheimer's disease develops and impacts people, especially those more at risk, like African-Americans. 
This study will explore the relationship between trauma, sleep, and cognition among African-American adults who have first-degree relatives diagnosed with Alzheimer's disease.
Interested participants must be between the ages of 40 to 60 who have a first-degree relative with Alzheimer's disease. Participants must comply with all the necessary study requirements for this study. Compensation, in the form of Amazon gift cards, will be given to eligible individuals for their participation in the study.
Why Participate? 
Alzheimer's disease has no cure, and first-degree relatives are at higher risk themselves. You may contribute to research that would be of use to you when you are older.

You may better understand the different risk factors and sleep knowledge that affects your sleep, its quality, and length.

You may contribute valuable information that may benefit those with Alzheimer's in the future. 

You will be compensated up to $120 in Amazon gift cards for participating in this study.

You will be helping to advance sleep and mental health research.
Your Rights
If you decide to participate in the study and later feel that you no longer wish to be part of it, you may withdraw at any time.

Your records relating to this study and any other information received will be kept strictly confidential, except as required by law.
Who Can Participate?
Adults identifying as African-American or Black.

Adults aged 40 to 60 years old who have first-degree relatives with Alzheimer's disease. First-degree means the parents and/or siblings of the interested participant.

Have experienced difficult things like a natural disaster, abuse, discrimination, neglect, family problems, serious accidents, violence, and poverty, to name a few.  

Participants must have regular access to the internet, a computer, or an iPad.

Participants must not have any pre-existing sleep disorder or sleep-disordered breathing (i.e., sleep apnea).

Participants must be willing to be part of this study over approximately 7 days as well as comply with the following study requirements:

Participants must be willing to complete questionnaires and surveys, which will take about 60 minutes to complete.

Participants must be willing to wear a device on their wrist 24 hours a day for 7 days. This device keeps track of sleep and physical activity.

Participants must have a smartphone and be willing to download an app for the week they are in the study (participants can delete the app as soon as they are done with the study).

Participants must be willing to provide a small amount of saliva 3 times in one day during the study (one when the participant wakes up, once 30 minutes after waking, and once at bedtime). This will be completed at the participants' homes and stored in their freezer until the study team picks it up. 

Participants will be asked to complete tests that assess their thinking process on a computer or an iPad. These tests will be done on a video conferencing software that can be accessed on the Internet (Zoom). This meeting will be video and audio-recorded for quality, training, and scoring purposes. 
About the Research Center: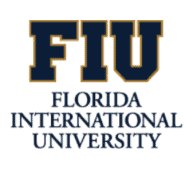 Florida International University
FIU is Miami's first and only public research university. Offering bachelor's, master's, and doctoral degrees, both on campus and fully online, FIU is worlds ahead in its service to the academic and local community. For over four decades, FIU has positioned itself as one of South Florida's anchor institutions by solving some of the greatest challenges of our time. FIU is dedicated to enriching the lives of the local and global community. 
Please note:
Due to the current situation with the COVID-19 pandemic, the study team would like to note the following:
This is a virtual study which means you can participate in the comfort of your own home. 

There will be no in-person visits or clinic appointments in this study. 

Study personnel will drop off the sleep watch device at your home in a contactless manner.

In this study, there is no need to have close interactions with any person.