Florida Researchers Continue to Explore Potential Benefits of Nexplanon®
Please note: This trial has finished recruiting and is not accepting new participants.
Research Center: Comprehensive Clinical Research, LLC
Location: 603 Village Blvd Suite 301, West Palm Beach, FL 33409 United States
Lead Researcher: Ronald Ackerman, MD, FACOG
IRB Committee: This study has been reviewed and approved by the Advarra Institutional Review Board
About the Study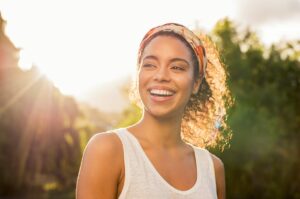 Birth control (contraception) is designed to prevent pregnancy. There is a vast selection of approved birth control methods available to the general public. However, the ENG (etonogestrel-releasing) implant has been seen to be the most effective, long-active reversible contraception available. ENG implants have been seen to prevent pregnancies for more than 3 years.
Nexplanon® is an ENG (etonogestrel-releasing) implant. This potential implant is inserted under the upper inner arm's skin with the use of a local anesthetic. Nexplanon® provides contraceptive protection for at least 3 years. It is considered to be the successor of the contraceptive implant Implanon® introduced in 1997. Implanon® is no longer produced or actively sold. This research study is being conducted to assess the effectiveness of this ENG contraceptive implant (Nexplanon®) beyond its currently approved 3-year duration. 
Why Participate? 
Participants will get an

additional

24 months of contraception from their current Nexplanon® device at no cost. Please note that this research study is for those who already have the Nexplanon® implant. 

Participants will receive clinical care such as gynecologic and breast examinations, screening for gonorrhea/chlamydia, cervical cancer screening (if necessary), and removal of the implant when the study has ended.

Participants will be compensated up to $550 for participating in this study. Compensation will only be provided to eligible participants who complete the study.

Participants will be helping to advance women's health research.
Your Rights
If you decide to participate in the study and later feel that you no longer wish to be part of it, you can withdraw at any time.

Any information that you provide will be kept strictly confidential, except as required by law.

Qualified health professionals will monitor your health as it relates to the study.
Who Can Participate?
Women aged 18 to 35 years old who have a Nexplanon® implant inserted about 3 years ago. 

Must have an existing Nexplanon® implant and must be willing to continue the use for the next 2 years. 

Must be willing to attend 11 study visits at the research site over approximately 27 months
Key Study Details 
This research study is for those who already have the Nexplanon® implant. 

The potential implant, Nexplanon®, is generally well-tolerated among those who have used it as a contraceptive method.

Nexplanon was first approved in the Netherlands in 2010 and has been registered and approved in over 100 countries. 

Participation involves filling out daily e-diary entries and answering monthly questions. These questions may include topics like the frequency of sexual intercourse.
About the Research Center: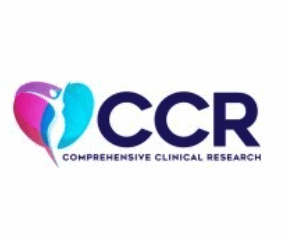 Comprehensive Clinical Research, LLC
Comprehensive Clinical Research is one of the most technologically advanced and accomplished clinical research sites in the United States. Comprehensive Clinical Research is a preferred research facility for the largest pharmaceutical companies globally. Their goals are quality data reporting coupled with patient compliance and safety. Our enrollment and contribution of research to this pandemic have far exceeded expectations. Our research has contributed to thousands of tests being developed as well as vaccines and monoclonal antibody injections that are still the process of being approved.
Please note:
Due to the current situation with the COVID-19 pandemic, the researchers would like to assure the participants that ensuring the safety of the participants as well as the study staff is of utmost importance.