Virtual Research Study Inviting Young Latino Men Living With HIV
Research Center: Florida International University
Location: This study will be conducted virtually in South Florida (Miami Dade and Broward Counties)
Lead Researcher: Assistant Professor Diana Sheehan Delgado
IRB Committee: This study has been reviewed and approved by the Florida International University Institutional Review Board
About the Study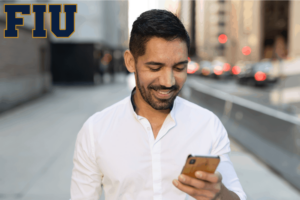 The number of people living with HIV is rising, especially among young men who have sex with other men. Currently, there is no known cure for HIV. However, symptoms can be managed and controlled through medicine, called antiretroviral therapy (ART). 
Researchers are exploring ways to help combat the HIV epidemic. Improving current interventions may lower HIV transmissions, improve health outcomes and allow people with HIV to have a better quality of life. This research study examines how daily activities and experiences affect taking HIV medication among young Latinos living with HIV. The study will look at factors like mood, stress, the people around them, or substance use. Through this study, researchers will learn what makes it difficult and what makes it easier to take HIV medications. 
Why Participate? 
Participants may be able to better adhere to taking their HIV medication.

Participants will be contributing valuable information that may help researchers better understand what motivates and hinders people living with HIV from taking their medication. 

This information may help develop effective interventions that may help people living with HIV better manage their condition and stay healthy.

Participants may help those in the LGBT community in the future.

Participants will be helping to advance strategies to better control HIV.
Compensation
Participants will be compensated up to $250 for participating in this study. 

Compensation will only be provided to eligible participants via a mobile payment service.
Your Rights
If you decide to participate in the study and later feel that you no longer wish to be part of it, you can withdraw at any time.

Any information that you provide will be kept strictly confidential, except as required by law.
Who Can Participate?
Men aged 18 to 34 years old who are Hispanic/Latino

Must be diagnosed with HIV and currently taking HIV medication

Must identify as male who have sex with other males (MSM)

Must not be diagnosed with AIDS

Must be able and willing to comply with the study requirements for 28 consecutive days (4-6 minutes per day). 
Key Study Details 
Participation in this study may include but is not limited to:
Taking a one-time 30-minute online questionnaire

Answering brief daily surveys that would each take about 4-6 minutes to complete

Attend a 30-minute exit interview over the phone with the study team
About the Research Center: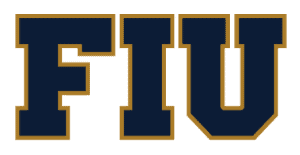 Florida International University
Florida International University is a vibrant, student-centered public research university, ideally located in Miami, that is committed to learning, research, entrepreneurship, innovation, and creativity.
Please note:
Due to the current situation with the COVID-19 pandemic,  the researchers would like to assure the participants that ensuring the safety of the participants as well as the study staff is of utmost importance. This study will be conducted through remote means which allows you to participate in the comfort of your own home.