Eye Health Research Study Seeking Participants Aged 50 Years Old And Up
Research Centre 1: Sydney Retina
Location: 187 Macquarie St, Sydney NSW 2000, Australia
Lead Researcher: Associate Professor Andrew Chang
Research Centre2: Queensland Eye Institute
Location: 140 Melbourne St, South Brisbane QLD 4101, Australia
Lead Researcher: Dr. Anthony Kwan
HREC: This study has been reviewed and approved by the Bellberry Human Research Ethics Committee
Background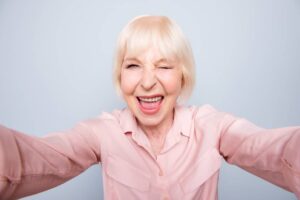 Macular disease, including Age-Related Macular Degeneration (AMD), is the leading cause of visual impairment and irreversible blindness among adults aged 50 and up. About 444,400 Australians aged 55 and up are visually impaired. One of the major eye diseases that cause visual impairment in Australia is age-related macular degeneration (AMD). One type of AMD is wet (neovascular) AMD, wherein symptoms can become sudden and cause severe vision loss.
The current treatment for wet AMD is given through monthly injections. This study seeks to determine the effectiveness of a potential treatment for wet AMD given through implants that release enough medication throughout 9 months. This may reduce the need for participants to have injections among those with long-term wet AMD.   
Why Participate? 
You may experience improvements to your vision and overall eye health.

You may be able to have a reduction in the number of treatment injections you get.

You may contribute valuable information that may benefit others in the future.

You will be reimbursed for any study-related travel expenses.

You will be helping to advance eye health research.
Your Rights
If you decide to participate in the study and later feel that you no longer wish to be part of it, you may withdraw at any time.

Your records relating to this study and any other information received will be kept strictly confidential, except as required by the law.

Qualified health professionals will monitor your health as it relates to the study.
Who Can Participate?
Men or women aged 50 years old or older who have active primary choroidal neovascular membranes (CNVM) secondary to age-related macular degeneration (AMD). This can be either newly diagnosed or previously treated.

Participants must be willing to commit to attending 12 study visits at the research site over approximately 9 months.

Please note that each study visit may take up to 2 to 4 hours to complete.

Participants must be willing to attend the research site 3 times in the first week of the study.

Participants must be willing to take the potential treatment (via 2 or 3 implants injected into your eye) as directed by the study team.
About The Research Centre1:
Sydney Retina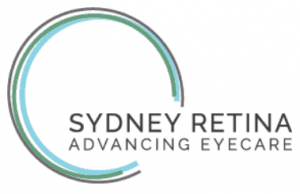 Sydney Retina Clinic and Day Surgery is proud to be associated with a research department named the Sydney Institute of Vision Science. All members of the research team have a strong background in both clinical and laboratory research and are dedicated to the development of new treatment for retinal disease.
About The Research Centre2: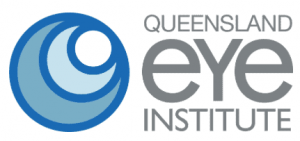 Queensland Eye Institute
The Queensland Eye Institute Foundation (QEIF) is Queensland's largest independent academic research institute devoted to eye-related health and diseases. QEIF works every day to save sight by providing innovation and excellence in research, education and clinical care to reduce eye disease, improve eye health, and ultimately eliminate preventable blindness in the community.
Please note:
Due to the current situation with COVID-19 pandemic, the study team would like to point out the following:
The research site does not treat COVID-19 patients and/or suspected COVID-19 patients.

The research site's waiting area is spacious enough that participants will not be within close proximity to each other.

Hand sanitizers are available at the research site.

The research staff adheres to strict hygienic practices as well as other safety measures to prevent the spread of COVID-19. 

Any staff suspected to have COVID-19, or has come into contact with someone who has COVID-19, will automatically undergo a voluntary quarantine for 14 days.

Interested participants will not be left waiting for a long period of time and will be quickly attended to. 

Paid parking is available at the research site.

The study team encourages the use of personal vehicles, taxi or rideshare services rather than public transit.

All travel expenses will be reimbursed.

The research site/institution is taking all precautionary measures to ensure the safety of the study participants.