Potential Eczema Treatment Research Study Seeks Participants
Please note: This trial has finished recruiting and is not accepting new participants.
Research Center 3: Marvel Research 002, LLC
Location: 17742 Beach Blvd Suite 245, Huntington Beach, CA, USA 92647
Lead Researcher: Brian Siu, MD
Background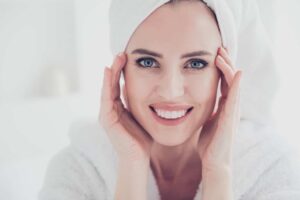 Atopic dermatitis (AD) is a common, chronic, non-infectious skin condition. The main symptom of this inflammatory disease is a very itchy rash. The itch leads to scratching and more redness, swelling, cracking, leaking clear fluid, crusting and scaling. AD flare-ups can get worse over time and affect the quality of life.
This research study seeks to investigate the effectiveness of a potential treatment for adults with moderate to severe atopic dermatitis. This potential treatment will be administered via IV infusion (this is a method of putting the medication into the bloodstream through a needle inserted into a vein). 
Researchers are inviting adults aged 18 to 70 years old who have atopic dermatitis and are not getting their desired results with their current AD treatments. The interested participant's atopic dermatitis must be medically diagnosed by a licensed physician. Participants must be willing to comply with the necessary study requirements. 
Why Participate? 
You may experience potential improvements to your signs and symptoms.

You may receive a potential eczema treatment at no cost.  

You will be compensated up to

[$ to be updated per site]

for participating in this study.

You may contribute valuable information that may help others in the future.

You will be helping to advance skin health research.
Your Rights
If you decide to participate in the study and later feel that you no longer wish to be part of it, you may withdraw at any time.

Your records relating to this study and any other information received will be kept strictly confidential, except as required by law.

Qualified health professionals will monitor your health as it relates to the study.
Who Can Participate?
Adults aged 18 to 70 years who have been diagnosed with chronic atopic dermatitis (eczema) by a licensed physician. Participants must have been diagnosed for at least 2 years. 

Participants must be experiencing no effective results from their current eczema treatment.

Participants must be able to attend 9 study visits at the research site for over approximately 28 weeks.

Participants must be willing to take the potential treatment via infusion. The investigational treatment will be received 4 times in 12 weeks (one infusion every 4 weeks for 12 weeks).
Please note:
Due to the current situation with the COVID-19 pandemic, the researchers would like to assure the participants that ensuring the safety of the participants as well as the study staff is of utmost importance.