Researchers Looking For Those Aged 12 to 21 Years Old Who Vape Nicotine
Please note: This trial has finished recruiting and is not accepting new participants.
Research Center: Medical University of South Carolina (MUSC)
Location: This is a virtual study
Lead Researcher: Dr. Erin A. McClure
IRB Committee: This study has been reviewed and approved by the Medical University of South Carolina (MUSC) Institutional Review Board
Background

According to the U.S. Food and Drug Administration, as of 2019, almost 1 million youth use e-cigarette products daily and 1.6 million use it more than 20 times per month. Vaping may lead to nicotine addiction. E-cigs may contain many chemicals known to be toxic. Some of those toxicants present in e-cigs include formaldehyde and acetaldehyde. Some e-cigs contain heavy metals, like nickel, tin, and lead.  
This nationwide virtual research study seeks to explore if youth who use electronic cigarettes (e-cigs, vaping) can quit using a smartphone application that delivers incentives (DynamiCare Health). The smartphone app, called DynamiCare Health, allows the participant to record selfie videos of saliva samples that indicate if they are vaping or not. The participant can keep track of their progress and their incentives (through compensation) by using the app. 
This study is looking for those who regularly vape nicotine and are between the ages of 12 and 21 years old. Those under the age of 18 must have parental or legal guardian consent to take part in this study. Participants must be interested to quit vaping. 
Why Participate? 
You may get the help you need to be able to quit vaping.

You may provide valuable information that may benefit others.

You will be compensated up to $310 for participating in this study.

You will be helping to advance research vaping and promote lung health among vapers your age.
Your Rights
If you decide to participate in the study and later feel that you no longer wish to be part of it, you may withdraw at any time.

Your records relating to this study and any other information received will be kept strictly confidential, except as required by law.

Qualified health professionals will monitor your health as it relates to the study.
Who Can Participate?
Individuals aged 12 to 21 years old who vape nicotine regularly. 

Please note that individuals under the age of 18 must acquire parental or legal guardian consent to participate in this study.

Participants must be interested to quit vaping.

Able to attend 7 remote visits (via phone or video chat) done weekly for over approximately 8-9 weeks. Participants must own a smartphone or home computer with a webcam and microphone and must be willing to download the study app.
About The Research Center: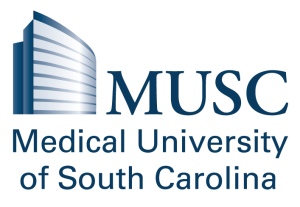 Medical University of South Carolina (MUSC)
As the clinical health system of the Medical University of South Carolina, MUSC Health is dedicated to delivering the highest quality patient care available, while training generations of competent, compassionate health care providers to serve the people of South Carolina and beyond. Comprising some 1,600 beds, more than 100 outreach sites, the MUSC College of Medicine, the physicians' practice plan, and nearly 275 telehealth locations, MUSC Health owns and operates eight hospitals situated in Charleston, Chester, Florence, Lancaster and Marion counties. In 2020, for the sixth consecutive year, U.S. News & World Report named MUSC Health the No. 1 hospital in South Carolina.
Please note:
Due to the current situation with the COVID-19 pandemic, the study team would like to note the following:
This is a virtual study which means you can participate in the comfort of your own home. 

There will be no in-person visits or clinic appointments in this study.

In this study, there is no need to have close interactions with any person.