Do You Struggle To Get Or Stay Turned On During Sexual Activity? A Compensated Study Seeks Women To Participate
Please note: This trial has finished recruiting and is not accepting new participants.
Research Center: Sexual Psychophysiology Lab, University of Texas at Austin
Location: 108 East Dean Keeton St. Room 3.318 Austin, Texas
Lead Researcher: Dr. Cindy Meston
Ethics Committee: University of Texas at Austin Institutional Review Board
Background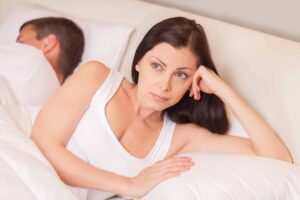 Female Sexual Arousal Disorder (FSAD) affects between 10 – 20% of women. Women with FSAD are unable to get or stay physically aroused during sexual activity.
This short study is testing a new topical cream (applied to the genital area) for the treatment of FSAD.
This study seeks heterosexual women aged 21 – 60 who have been experiencing symptoms of FSAD. Participants will be required to attend 3 on-site study visits and will be compensated up to $350 for partaking in this study. Study duration time will be no longer than 26 days from the first visit.
Benefits to Participation
You will be helping to advance medical research in the field of female sexual dysfunction. Currently there are no FDA approved medications for the treatment of FSAD.

You will be compensated up to $350 for partaking in this study.
Your Rights
If you decide to participate in the study and later feel that you no longer wish to be part of it, you may withdraw at any time.

Your records relating to this study and any other information received will be kept strictly confidential.

Qualified health professionals will monitor your health as it relates to the study.

Your participation in the study will be handled discreetly and professionally.
Who Can Participate?
Heterosexual women aged 21 – 60 who experience symptoms of FSAD and are currently sexually active (i.e. have had sex with a male partner at least once in the past month)

Using birth control for at least the past 6 months if able to have children

Available to participate in 2 study visits at the research center and 1 screening visit in either Far West or Round Rock over an approximately 1 month period

Willing to watch films with erotic content during study visits