Eye Health Research Study Seeks Adults With Diabetes Macular Oedema (DMO)
Please note: This trial has finished recruiting and is not accepting new participants.
Research Centre: ZAVe Clinical Research Management – Retinology Institute
Location: 445-447 Burke Rd, Glen Iris, Melbourne, VIC 3146, Australia
Lead Researcher: Associate Professor Wilson Heriot
Ethics Committee: This study has been reviewed and approved by Bellberry Human Research Ethics Committe
Background

Eye diseases such as Diabetes Macular Oedema (DMO). Early DMO common symptoms are blurry central vision and distortion or wavy vision. Retinal diseases cause visual deterioration in about 50% of diabetic patients. In 2019, it was estimated that 415 million people have diabetes worldwide, which means that about 29 million people suffer from or will develop DMO. Diabetic Macular Oedema itself is the leading cause of blindness in the working population. About 7% of patients suffering from diabetes will have a noticeable loss of vision caused by DMO.
Current treatments have potential side-effects and must be delivered as an injection into the eye, which is inconvenient, invasive, and carries the possibility of infection. This research study aims to test the effectiveness of a new potential treatment that may treat diseases of the retina (eye) such as Diabetic Macular Oedema (DMO). This potential treatment will be in the form of eye drops.
Interested participants must be at least 18 years old and are diagnosed with Diabetic Macular Oedema (DMO). Participants must be able to comply with all the necessary study requirements. Compensation will be available for eligible participants.
Why Participate? 
You may experience improvements to your eye disease signs and symptoms.

You may be able to receive a potential treatment in the form of eye drops, which may remove the need for treatments administered via injections.

You may contribute valuable information that may benefit others in the future. 

You will be compensated for participating in this study. You will be reimbursed for any study-related travel expenses.  

You will be helping to advance medical and eye health research.
Your Rights
If you decide to participate in the study and later feel that you no longer wish to be part of it, you may withdraw at any time.

Your records relating to this study and any other information received will be kept strictly confidential, except as required by the law.

Qualified health professionals will monitor your health as it relates to the study.
Who Can Participate?
Men and women aged 18 years old or older diagnosed with Diabetic Macular Oedema (DMO).

Participants must have either Type 1 or 2 Diabetes.

Participants must be able to attend 5 study visits at the research site for over approximately 50 days.

Some visits may involve blood draws, and you may be required to travel for up to an hour in a taxi in one of the study visits (reimbursement is available for travel to and from the clinic). 

Several eye assessments will be carried out over a few weeks by ophthalmologists working in the hospital running the study.
About the Research Centre: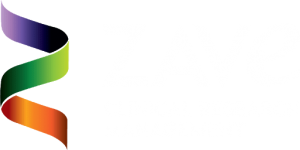 ZAVe Clinical Research Management –
Retinology Institute
ZAVe Clinical Research Management – Retinology Institute is composed of clinical research site management experts with a passion for further healthcare possibilities that make people's lives better. Their specialty research services offer flexibility and customization, promising an effective, efficient, and easier management solution that supports the future of healthcare and healthier lives.
Please note:
Due to the current situation with COVID-19 pandemic, the study team would like to point out the following:
The research site does not treat COVID-19 patients and/or suspected COVID-19 patients.

The research site's waiting area is spacious enough that participants will not be within close proximity to each other.

Temperature checks and wearing of face masks will be required at the research site. Hand sanitisers are also available. 

The research staff adheres to strict hygienic practices as well as other safety measures to prevent the spread of COVID-19. 

Any staff suspected to have COVID-19, or has come into contact with someone who has COVID-19, will automatically undergo a voluntary quarantine for 14 days.

Nearby parking areas are available at the research site.

The research site/institution is taking all precautionary measures to ensure the safety of the study participants.