Depression Research Study Seeks Male Participants
Research Centre: University of Technology Sydney
Location: This is a virtual study
Lead Researcher: Jessica Bayes
HREC Committee: This study has been reviewed and approved by the University of Technology Sydney Human Research Ethics Committee
Background
Depression is a mental health disorder that affects about 350 million people around the world. It is the leading cause of disability globally. In Australia, it is estimated that 45% of people will experience a mental health condition within their life. The standard treatment options, including antidepressants and counselling, may be either expensive or for some, ineffective. Further, some medications are linked to several side effects. 
Depression increases the risk of suicide. Suicide is the leading cause of death among young people between the ages of 15 and 24. In Australia, about 6 men die every day because of suicide. This is why researchers are giving high importance to developing interventions for men with depression. This research study explores the effect of a Mediterranean diet or social support on the symptoms of depression among young men. 
Interested participants must be men aged 18 to 25 years old who have been diagnosed with depression. Participants must comply with all the necessary study requirements for over 12 weeks. 
Why Participate? 
You may experience improvements to your depression symptoms.

You may contribute valuable information that may benefit other men with depression in the future.  

You may receive either a food hamper valued at $50 or a $50 Hoyte's gift voucher for your participation in this study. 

You will be helping to advance mental health research for men.
Your Rights
If you decide to participate in the study and later feel that you no longer wish to be part of it, you may withdraw at any time.

Your records relating to this study and any other information received will be kept strictly confidential, except as required by the law.

Qualified health professionals will monitor your health as it relates to the study.
Who Can Participate?
Men aged 18 to 25 years old who are diagnosed with depression.

Participants must be able to attend 3 study visits for over approximately 12 weeks

These study visits will be done virtually via zoom.

These virtual study visits will only take 1 hour to complete.
About The Research Centre: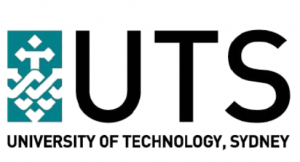 University of Technology Sydney
UTS is a public university of technology defined by our support for the economic, social and cultural prosperity of our communities. We are measured by the success of our students, staff and partners and committed to research, innovation and the dissemination of knowledge of public value. We are, and always will be, an inclusive university.
Please note:
Due to the current situation with the COVID-19 pandemic, the study team would like to note the following:
This is a virtual study which means you can participate in the comfort of your own home. 

There will be no in-person visits or clinic appointments in this study.

In this study, there is no need to have close interactions with any person.