Inviting Healthy Volunteers to Join This Study and Improve Heart Health
Please note: This trial has finished recruiting and is not accepting new participants.
Research Center: STAR Health Sciences Complex at the University of Delaware
Location: Newark, DE 19716, USA
Lead Researchers: Melissa Witman PhD, FACSM; Freda Patterson PhD; and Elissa Hoopes PhD
IRB Committee: This study has been reviewed and approved by the University of Delaware Institutional Review Board
About the Study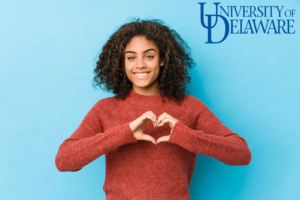 Research is the reason why society benefits from the current treatment and therapy options available. Healthy individuals are often needed to assist with research. 
Heart disease is the leading cause of death in adults. However, it starts to develop during younger years. Preventing heart disease usually involves maintaining a healthy lifestyle. By getting enough sleep, being active, and eating a healthy diet, one can avoid the onset of heart conditions. But recent studies have shown that the time that practices are done may also matter. For instance, adults who eat their meals earlier in the day may have better heart health than those who eat large meals late at night. 
Researchers at the University of Delaware want to understand how the timing and regularity in daily rest, physical activity, and eating patterns help prevent the risk for heart disease in adults. The information learned from this study can help identify new risk factors in early adulthood and contribute to new approaches to prevent heart disease development as we age.
Why Participate? 
Participants may learn about their heart health and overall health. 

Participants will be contributing valuable information that may benefit those with heart health problems in the future.

The information gained from this study may contribute to understanding how daily sleep and physical activity behaviors and eating habits contribute to heart disease risk in early adulthood.

Participants will be compensated up to $150 for participating in this study. Compensation will only be provided to eligible participants who complete the study.

Participants will be helping to advance heart health research.
Your Rights
If you decide to participate in the study and later feel that you no longer wish to be part of it, you can withdraw at any time.

Any information that you provide will be kept strictly confidential, except as required by law.

Qualified health professionals will monitor your health as it relates to the study.
Who Can Participate?
Healthy men and women aged 18-45 years old

Must have regular access to a smartphone

Must have a stable body weight (i.e., no more than 10lbs (4.5kg) change in the last 3 months

Must have a BMI of 18.5-34.9 kg/m2

Must not be engaging or plan to engage in a weight loss regimen (e.g., calorie-restricted diet)

Must

not

have any of the following:

Any chronic conditions like a history of high blood pressure, heart disease, diabetes, cancer, or kidney disease

Any sleep conditions like insomnia, restless leg syndrome, or sleep apnea

Obesity

Depression

Alcohol dependency 

Current use of cigarettes or tobacco-related products

Dietary regimens that involve regular or full-day fasting, like intermittent fasting or time-restricted eating

Night-shift work

Night-shift work

Must not be taking any medications or supplements for sleep conditions or sleep assistance

Must be able to attend 3 study visits at the research site over approximately 3 weeks. In total, the 3 study visits will last approximately 4 hours.
Key Study Details 
The study team can explain the research study in its entirety but some study details are:
Monitoring normal daily sleep, physical activity, and dietary habits over approximately 2 weeks

This could potentially take up to 3.5 hours in total 

Completing questionnaires assessing sleep behavior, possible sleep apnea risk and depressive behavior, and socioeconomic status 

Questionnaires may be completed online via virtual means (i.e., Zoom).

Downloading a mobile app called "MealLogger", which will help monitor food consumption

Wearing a wrist monitor that will help track sleep behaviors throughout the study

Participants will also be given a sleep diary to complete while wearing the wrist monitor

Completing non-invasive measurements (e.g., ultrasound imaging) of heart and blood vessel health

Wearing a second monitor on the waist that will help monitor physical activity during the study. 
About the Research Center: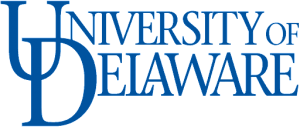 University of Delaware
The University of Delaware has made multi-million-dollar investments in the Interdisciplinary Science Learning Laboratories to provide their students with state-of-the art teaching and research facilities along with a friendly and enthusiastic environment for learning and science.  This infrastructure, along with their award-winning, world-class faculty and staff, ensures excellence both in classroom instruction and hands-on investigative laboratory-based instruction. 
Please note:
Due to the current situation with the COVID-19 pandemic, the researchers would like to assure the participants that ensuring the safety of the participants as well as the study staff is of utmost importance.