Research Center: The University of Utah
Location: 421 Wakara Way Salt Lake City, UT 84112
Lead Researcher: Micah Drummond, Ph.D.
IRB: This study has been reviewed and approved by the University of Utah Institutional Review Board (IRB # 130232)
About the Study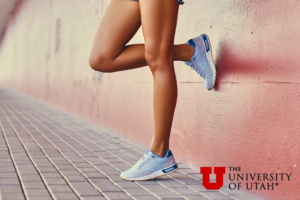 If we know better, we can heal better. That is why researchers at the University of Utah aim to better understand. They seek to know the recovery of muscle health after a period of physical inactivity. 
You can experience these periods of muscle rest due to healing time after surgery, illness, rehab, or injury. 
In this study, researchers want to see how different markers (such as hormones and proteins) in your blood and muscle respond to physical activity and recovery. It is hoped that once the nature of this relationship has been explored, more effective therapies can be made to help those who may become physically inactive and undergo rehabilitation due to injury, illness, or pain. So consider signing up for this study, and help people bounce back better in the future.
Why Participate?
Participants will be compensated $1000 for participating in this study. 

Participants will be contributing valuable information that may benefit those recovering from periods of inactivity due to surgery, illness, rehab, or injury in the future.

Participants will be helping to advance medical research.
Your Rights
If you decide to participate in the study and later feel that you no longer wish to be part of it, you can withdraw at any time.

Any information that you provide will be kept strictly confidential, except as required by law.

Qualified health professionals will monitor your health as it relates to the study.
Who Can Participate?
Men and women aged from 18-35 

Must be

in good general medical health, able to walk, and can live independently 

Must not have any implanted electronic devices (e.g., pacemakers, electronic infusion pumps, stimulators)

Must not be on a weight loss diet

Must be able to physically attend the research center for 5 study visits for over 1 month.
More Study Details
The study team will explain the research in its entirety but some details are:
Being given a step activity monitor which you can carry in your pocket in order to determine your normal level of physical activity. Additionally, a 3-day daily dietary record will be self-reported prior to enrolling in the experiment

5 total blood draws from the arm  and 4 total muscle biopsies done on the left leg. The biopsy and blood draw segment will be conducted at different times throughout the course of your study.

Body Composition Assessment- You will be asked to have your whole body scanned by dual x-ray absorptiometry (DXA) and the MRI. Each scan will be conducted 3 different times over the course of your study   

Strength Tests (SMERF)- You will have your leg strength tested on a special machine where you will be seated and stabilized in a device, which will measure the amount of force you are able to produce.  
About the Research Center:

The University of Utah
The University of Utah is a public, coeducational institution of higher education in Salt Lake City, Utah, in the United States. It is a comprehensive university with many research opportunities and academic programs. Through 16 colleges and schools, it offers some 75 undergraduate degree programs and more than 90 graduate degree programs, as well as more than 50 teaching majors and minors.
Please note:
Due to the COVID-19 pandemic, the researchers would like to assure the participants that ensuring their and the study staff's safety is of utmost importance.
Study Location