Research Center 1: The University of British Columbia – Okanagan Campus
Location: 3333 University Way, Kelowna, BC V1V 1V7, Canada
Research Center 2: McMaster University
Location: 1280 Main St W, Hamilton, ON L8S 4L8, Canada
Lead Researcher: Dr. Jonathan Little
IRB: This study has been reviewed and approved by the University of British Columbia Clinical Research Ethics Board and has been reviewed by the Hamilton Integrated Research Ethics Board under Project #15102
About the Study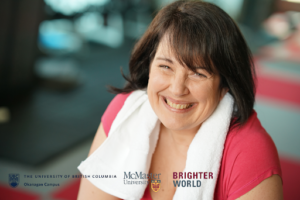 Being sedentary, such as sitting down for many hours, can increase the risk of various chronic diseases including cardiovascular disease, hypertension, type 2 diabetes, and various cancers. Studies have shown that doing short movement breaks throughout the day can help lower the risks of disease and help improve overall health. But researchers are not sure which movement exercises are the best at home and in the office.
Researchers at The University of British Columbia and McMaster University have partnered to try to find and measure the effectiveness of two different movement break routines on the health of inactive adults. Are you looking for a new potential way to potentially improve your health? Consider joining this study!
Why Participate?
Participants will learn what their cardiorespiratory fitness is.

Participants will be able to use an exercise app over the course of the study as well as afterwards.

Participants will be compensated for their participation.

Participants may experience improvements in their overall health. 

Participants will be contributing valuable information that may benefit those who are sedentary in the future.

Participants will be helping to advance medical research.
Your Rights
If you decide to participate in the study and later feel that you no longer wish to be part of it, you can withdraw at any time.

Any information that you provide will be kept strictly confidential, except as required by law.

Qualified health professionals will monitor your health as it relates to the study.
Who Can Participate?
Individuals aged 40-64

Must have a BMI between 18.5 to 30kg/m²

Must exercise less than 150 minutes per week

Must not have any chronic health condition that will prevent them from exercising

Must be fluent in English

Must have access to the internet and a computer, tablet or smartphone

Must not currently smoke

Must be able to attend 2 study visits at the research site over approximately 12 weeks
More Study Details
The study team will explain the research in its entirety but some details are:
Blood will be drawn

Height and body mass will be measured

Peak oxygen uptake will be assessed to determine the participants' level of fitness

This involves a stationary bike using equipment which measures your oxygen usage

Participants will be required to incorporate a movement break intervention into their daily lives

This will involve 3-4 daily movement breaks spread out over the course of the day on 3-4 days per week

Participants will be required to complete weekly online questionnaires about the number of movement breaks completed
About the Research Centers:

The University of British Columbia – Okanagan Campus
Purpose-built for the 21st century, the University of British Columbia's Okanagan campus opened in Kelowna in 2005. UBC is one of North America's largest public research and teaching institutions, and one of only two Canadian institutions consistently ranked among the world's 40 best universities. With $19.9 million in annual research funding, and more than 1,247 research projects underway, the Okanagan campus is earning a reputation as an important, respected centre of learning and research, enhancing knowledge creation and innovation in our region and internationally.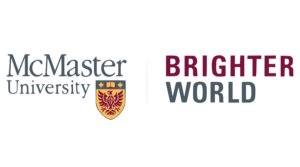 McMaster University
Founded in 1887, McMaster University is a research-intensive, student-centred university dedicated to advancing human and societal health and well-being. The institution is committed to creativity, innovation, and excellence by inspiring critical thinking, personal growth, and a passion for learning. McMaster consistently ranks among Canada's most research-intensive universities and one of the Top 100 universities in the world. The University's total sponsored research income exceeded $350 million in 2020. McMaster is home to more than 60 research centres and institutes that cross boundaries and disciplines. The McMaster Method, a problem-based, student centred approach to learning has been adopted worldwide.
Study Locations