Please note: This trial has finished recruiting and is not accepting new participants.
Research Center: The University of Texas at Austin
Location: Austin, TX 78712, United States
Lead Researcher: Heather Cuevas, PhD
IRB Committee: This study has been reviewed and approved by The University of Texas at Austin Institutional Review Board
About the Study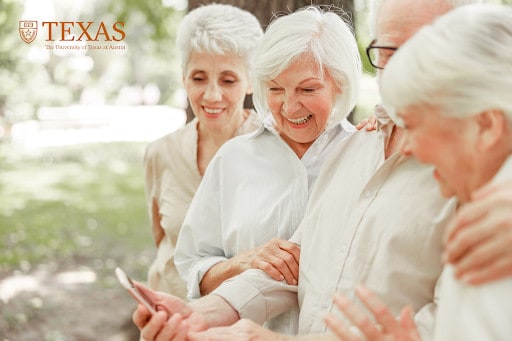 Did you know that type 2 diabetes can negatively affect cognitive function? There is growing evidence that type 2 diabetes increases one's risk of dementia. However, not much information about cognition and diabetes is available to those with diabetes. Comprehensive interventions are needed to teach effective strategies to manage cognitive problems and support diabetes self-management in everyday life.
Researchers from The University of Texas at Austin seek to learn more about the role of cognitive function in diabetes self-management. This study will examine the effects of an online diabetes intervention on cognitive function in adults with diabetes. The results of this study will help researchers develop strategies to support diabetes self-management and cognitive function.
Why Participate? 
Participants may attend online classes or play online games that may improve their memory, ways of thinking, and diabetes management at no cost.

Participants may experience improvements in their memory, ways of thinking, and type 2 diabetes management. 

Participants will be compensated up to $100 for participating in this study. Compensation will only be provided to eligible participants who complete the study.

Participants will be helping to advance medical research on cognitive function and type 2 diabetes.
Your Rights
If you decide to participate in the study and later feel that you no longer wish to be part of it, you can withdraw at any time.

Any information that you provide will be kept strictly confidential, except as required by law.

Qualified health professionals will monitor your health as it relates to the study.
Who Can Participate?
Men and women aged 50-70 who are diagnosed with type 2 diabetes

Must have access to a mobile phone and the internet

Must not be diagnosed with type 1 diabetes or dementia and must not have a head injury

Must be able to attend 4 study visits at the research site over approximately 22 weeks. 
Key Study Details 
The study team will explain the research study in its entirety but some details are:
Participants will be randomly assigned to 2 groups – 1 group will be asked to join online classes while the other group will be asked to play online games. Randomization will be done through a computer program.

Participants will be asked to answer questions about memory, ways of thinking, and diabetes self-management.

Participants will be asked to participate in online computer training for 20 minutes, 7 days a week to practice cognitive skills with online computer games.

Participants will be asked to attend four 2-hour online classes that meet every other week for a period of 8 weeks.

Participants will be asked to monitor and manage their blood sugar throughout the study. They will be asked to wear a continuous glucose monitor for 1 week, 4 times during the study. 
About the Research Center:

The University of Texas at Austin
The University of Texas at Austin, founded in 1883, ranks among the 40 best universities in the world. It supports some 51,000 diverse students with top national programs across 18 colleges and schools. And as Texas' leading research university, UT attracts more than $650 million annually for discovery.
Please note:
Due to the COVID-19 pandemic, the researchers would like to assure the participants that ensuring their and the study staff's safety is of utmost importance.