Nota: questa prova ha terminato il reclutamento e non accetta nuovi partecipanti.
Centro di ricerca: McMaster University
Sede: Italia
Ricercatore capo: Mark Skinner JD
Comitato etico: This study has been reviewed by the Hamilton Integrated Research Ethics Board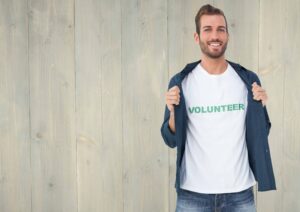 Informazioni preliminari
Ricercatori di tutto il mondo collaborano allo studio Patient Reported Outcomes Burdens and Experiences (PROBE) per creare un nuovo strumento globale che dia voce ai pazienti affetti da emofilia e consenta loro di ricevere cure migliori in futuro.
Uomini sani provenienti da Italia possono contribuire completando il sondaggio PROBE online che tocca aspetti quali età, stato di salute e anamnesi. Il sondaggio della McMaster University è anonimo e potrà essere completato in 10 minuti circa.
Perché partecipare?
Lei aiuterà le persone affette da emofilia.
Lei contribuirà al progresso della ricerca medica.
Diritti del partecipante
Qualora Lei decida di partecipare allo studio e in seguito dovesse cambiare idea, può ritirarsi in qualsiasi momento.
Le Sue testimonianze correlate allo studio e qualsiasi altra informazione da Lei fornita saranno tenute strettamente riservate, salvo nei casi previsti dalla legge.
Operatori sanitari qualificati monitoreranno il Suo stato di salute per quanto correlato al presente studio.
Chi può partecipare?
Uomini di età pari o superiore a 18 anni
Soggetti non affetti da disturbi emorragici
Soggetti disposti a completare un sondaggio della durata di 10 minuti