Please note: This trial has finished recruiting and is not accepting new participants.
Research Center: Murdoch University
Location: Australia
Lead Doctor: Dr Adrian Lopresti and Professor Peter Drummond
Ethics Committee: This study has been reviewed and approved by Murdoch University Human Research Ethics Committee
Researcher Interview
Background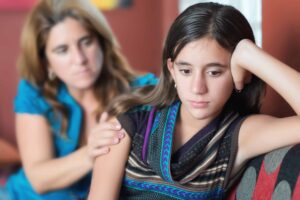 Many young Australians suffer from anxiety and/or depression. Unfortunately, current available treatments are not always effective in reducing symptoms of anxiety or depression.
Previous research in adults has shown that saffron (the spice) is an effective treatment for mild-to-moderate depression and anxiety. This study is investigating whether saffron has similar effects in teens who suffer depression and/or anxiety symptoms.
This study seeks adolescents (anywhere in Australia) aged 12 – 16 years old who periodically suffer from low mood, sadness, stress and/or anxiety. Participants are required to take capsules twice daily and must be willing to regularly communicate with the research site via phone calls, text messages or emails over an 8 week period.
Benefits of Participation
Your child may experience an improvement in their mood and/or anxiety symptoms

Your child will receive the saffron capsules at no cost to yourself.

Your child will be helping to advance medical research
Your Rights
If you decide to participate in the study and later feel that you no longer wish to be part of it, you may withdraw at any time.

Your records relating to this study and any other information received will be kept strictly confidential.

Qualified health professionals will monitor your child's health as it relates to the study.
Who Can Participate?
Adolescents (anywhere in Australia) aged 12 – 16 years old who periodically suffer from mild to moderate depression symptoms such as low mood, sadness, stress and/or anxiety (moderate severity)

Able to take capsules twice daily

Not taking any medications (apart from the birth control pill)

Able to communicate with the research site via phone calls, text messages or emails over an 8 week period