About the Study
Research Center: Center for Technology and Behavioral Health at Dartmouth College
Location: This is a virtual study open to anyone residing in the continental USA
Lead Researcher: Dr. Catherine Stanger
IRB Committee: This study has been reviewed and approved by the Dartmouth College Institutional Review Board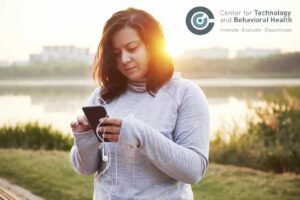 Type 1 Diabetes (T1D) is a long-term condition that causes the pancreas to produce little to no insulin. Insulin is a hormone that allows glucose (blood sugar) to enter the cells to produce energy. According to the American Diabetes Association, nearly 1.6 million Americans have type 1 diabetes, including 187,000 children and adolescents. Despite ongoing research, there is currently no cure for T1D, but behavioral support can improve clinical outcomes.
Researchers at the Center for Technology and Behavioral Health at Dartmouth College have developed a 6-month program for young adults with Type 1 Diabetes using an app called SweetGoals. The SweetGoals app provides personalized digital health coaching for diabetes self-management. Researchers hope to help young adults with type 1 diabetes improve their ability to meet their self-care goals.
Why Participate?
Participants will receive a new study app for type 1 diabetes management at no cost.

Every week, the digital coach will help participants gain insight into their current diabetes self-management, support reaching their goals, and provide relevant diabetes management resources.

Participants may receive live health coaching and financial incentives for meeting daily and weekly program goals.
Participants may experience improvements in their diabetes management and glycemic control. 

Participants will be contributing valuable information that may benefit those with type 1 diabetes among young adults in the future.

Participants will be compensated up to $335 for participating in this study.

Participants will be helping to advance medical research.
Your Rights
If you decide to participate in the study and later feel that you no longer wish to be part of it, you can withdraw at any time.

Any information that you provide will be kept strictly confidential, except as required by law.
Who Can Participate?
Young adults aged 19-25 years old who are diagnosed with type 1 diabetes for 18 months or more

Must have access to the internet at home 

Must be living in the continental USA 

Must have an above target HbA1c

This study will also ask participants to do a follow-up survey at the end of the program and 6-months after the program ends. Participants will be paid for completing these surveys. However, this is not mandatory and participants may choose not to answer any or all of the questions.
Key Study Details
The study team can explain the research study in its entirety but some study details are:
This research study is completely virtual and open to eligible adults diagnosed with Type 1 Diabetes (T1D) and residing in the continental United States. 

Participants will be asked to use the study app, SweetGoals, for 6-months.

Participants must be willing to download the study app on their phone.

SweetGoals will sync with the participants' diabetes devices and help them set goals about glucose checking or CGM wear time, plus tracking their carbs. 

Participation in this study involves attending virtual meetings with the study team.

Participants will be asked to do a fingerstick HbA1c test through mail. 
Any information collected in this study will be kept confidential. The study team will not use any identifying information in any presentation or paper written about this research study.
Key Study Details

Center for Technology and Behavioral Health at Dartmouth College 
The CTBH team shares a goal of harnessing existing and emerging technologies to effectively develop and deliver evidence-based interventions. Made up of an interdisciplinary team of leaders in behavioral science and technology, the CTBH aims to draw on the dynamic synergy between innovation, rigorous evaluation, and strategic dissemination to lead transformations in delivery of evidence-based behavioral health care using technology.
Please note:
Due to the current situation with the COVID-19 pandemic, the study team would like to point out that this study will be conducted through remote means which allows you to participate in the comfort of your own home.
Additional Study Information
Research Staff Trained in Good Clinical Practice
All research staff that are running this trial have been trained in GCP, which assures that the rights, safety, and well-being of research subjects are protected and respected.
Data Encryption
All data you provide us is encrypted and stored safely and securely in accordance with security and privacy rules.
HIPAA Privacy Principles
We follow all established national privacy standards used in all doctors' offices, hospitals and other businesses where personal medical information is stored.