About the Study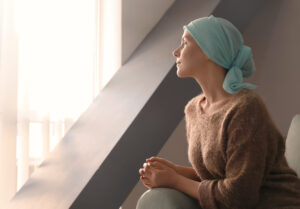 Chemotherapy-induced peripheral neuropathy (CIPN) affects a number of cancer patients and survivors. This painful condition causes inflammation or swelling due to nerve damage. Currently, there is no specific treatment for CIPN, but researchers are wanting to help patients in any way they can. 
Researchers are exploring a potential new treatment for CIPN and are looking for volunteers to participate in a multi-site research study in Australia. This study is exploring a medication that is nearly identical to a natural protein already produced by the body when we exercise in order to help reduce inflammation. The goal of this study is to show that the study medication can provide the same relief to patients with CIPN. Interested in potentially getting relief from CIPN and helping other sufferers? This study might be for you.
Why Participate?
Participants will receive a new potential treatment for chemotherapy-induced peripheral neuropathy at no cost.

Participants will be reimbursed for any reasonable travel, parking, meals, and other expenses incurred with research visits. 

Participants may experience improvements in their pain caused by CIPN. 

Participants will be contributing valuable information that may benefit those suffering from  CIPN in the future.

Participants will be helping to advance medical research.
Your Rights
If you decide to voluntarily participate in the study and later feel that you no longer wish to be part of it, you can withdraw at any time.

Any information that you provide will be kept strictly confidential, except as required by law.

Qualified health professionals will monitor your health as it relates to the study.
Who Can Participate?
Individuals aged 18 and above who have a history of cancer or are currently in remission

Must be experiencing symptoms of chemotherapy-induced peripheral neuropathy for at least 3 months after completing cancer treatment

Must have a history of treatment with a chemotherapeutic agent.

Must be willing and able to administer the study treatment at home (or have their caregiver administer the study treatment)

Must be willing to use effective means of contraception throughout the duration of this study

Must not have a known allergy to medications such as acetaminophen (paracetamol)

Must be able to attend 16 study visits at the research site over approximately 24 weeks
More Study Details
The study team will explain the research in its entirety but some details are:
A blood sample will be taken

Vital signs will be measured, such as heart rate, blood pressure, etc.

Participants will be trained to self-inject a small volume of medicine under their skin at home
About the Research Centre
Research Site 1: PARC Clinical Research
Location: PARC Clinical Research Level 4C, Wayfinding 4C610, Royal Adelaide Hospital, Port Road, Adelaide, South Australia 5000
Lead Researcher: Dr. Richard Walsh
PARC is a research group lead by Professor Guys Ludbrook, conducting specialised research into multiple disciplines. The purpose of PARC is to undertake clinical research for the pharmaceutical and biotech industries, and to provide a safe and suitable environment for the conduct of academic clinical studies. PARC has extensive experience in clinical research, including products in early phase of development that require specialised management.
This study has been reviewed and approved by the Bellberry HREC.
Locations