Research Centre: Flinders University
Location: Sturt Rd, Bedford Park SA 5042, Australia
Lead Researcher: Associate Professor Sutapa Mukherjee
HREC: This study has been reviewed and approved by the Bellberry Human Research Ethics Committee
About the Study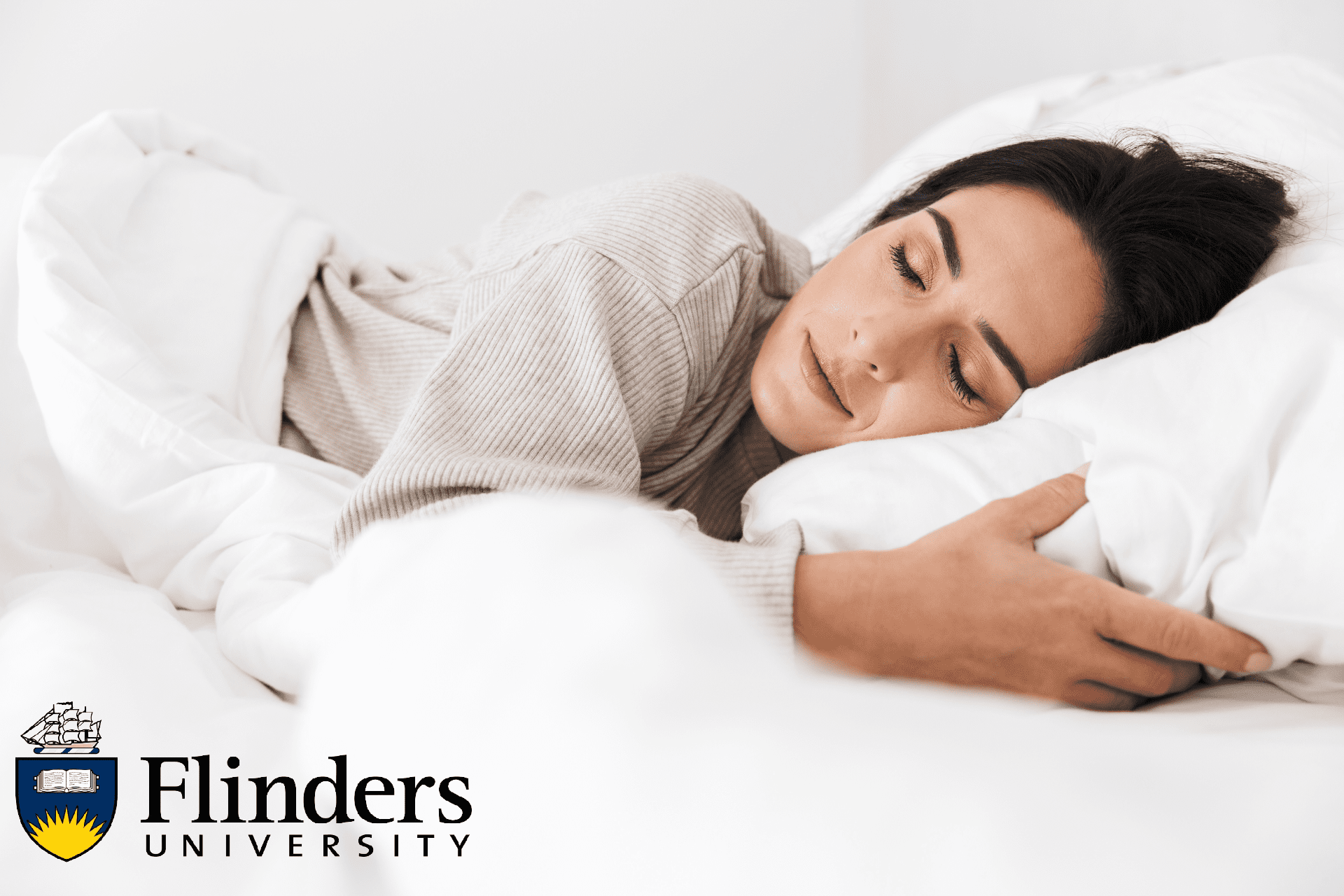 Most people with sleep apnoea don't realize they have it. However, nearly 1 million Australians struggle with this condition. Sleep apnoea is a common disorder that currently has no medications. Your participation will help researchers understand how a potential sleep apnoea treatment works and how it will improve breathing during sleep.
This research study seeks to investigate a new therapy for sleep apnoea. This new treatment is expected to improve one's throat muscles to stay active during sleep to keep the airway open, improving breathing during sleep. Overall, a new sleep apnoea treatment will be important for improving the quality of life of individuals.
Why Participate? 
Participants will be contributing valuable information that may benefit those with sleep apnoea in the future.

Participants will be compensated. Compensation will be provided for each completed overnight study visit.

Participants will be helping to advance medical research on sleep apnoea.
Your Rights
If you decide to participate in the study and later feel that you no longer wish to be part of it, you can withdraw at any time.

Any information that you provide will be kept strictly confidential, except as required by law.

Qualified health professionals will monitor your health as it relates to the study.
Costs and Reimbursements
There is no cost to you for participation in this study. You will be offered up to $630 per overnight experiment (or based on the amount of assessment that you participate in during the overnight period, you will be reimbursed at a pro-rata rate per assessment) reimbursement, and for any reasonable travel expenses associated with the research study visits. This is typically transacted (but not limited) to after completion of the third night (i.e., $1890 for 3 periods + $200 for the screening visit for a sum of $2090).
Who Can Participate?
Men and women aged 18-67 who are diagnosed with OSA (obstructive sleep apnoea)

Must have a regular bedtime between 9 and midnight (12 AM)

Must get an average of  6.5 – 9 hours of sleep 

Must have a BMI of 18-38.5 kg/m²

Must be able to attend 3

overnight

study visits and 1 follow-up visit at the research site over approximately 65 days
Key Study Details 
The study team will explain the research study in its entirety but some study details are:
Participants will be asked to complete a 28-day screening period and 2 washout periods lasting between 2-12 days. 

Participants will be randomly assigned to 1 of 3 groups. In which the participant will receive medication (in a high and a low dose) and placebo in different order based on the assigned group.

The study medication will be administered via intravenous infusion over approximately 10 hours. 

Participants will be asked to maintain a sleep diary to record information about their sleep patterns.

Participants will be given a Withings sleep pad and will be asked to use it for at least 7 nights prior to their first overnight visit and throughout the study period. 

Participants will be asked to complete a breathing test prior to sleep during each of the 3 overnight visits.

Participants will be asked to complete sleep questionnaires. 
About the Research Centre:

Flinders University
For over 50 years, Flinders has been a centre of inspiring achievement: from their pioneering research and excellence in teaching to the positive impact they have in the communities they serve. Their strong network of external links keeps their work dynamic, enabling them to connect across barriers to create enterprising solutions for the future, to make a difference by changing lives and, ultimately, the world.
Please note:
Due to the COVID-19 pandemic, the researchers would like to assure the participants that ensuring their and the study staff's safety is of utmost importance.