About the Study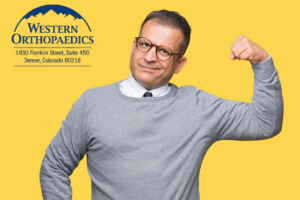 While physical therapy and surgery are both effective standards of treatment for rotator cuff tears. Unfortunately, there are no definitive methods to help see which treatment is best for any specific person.
The study is a randomized clinical trial that will look at and compare two (operative and non-operative) main treatments for rotator cuff tears. This study aims to find out which treatment works best for individuals in order to help those with rotator cuff tears in the future select the best treatment for them. Interested in helping yourself and others with rotator cuff tears? Join this study today!
Why Participate?
Participants will be contributing valuable information that will help to advance research for those with rotator cuff tears
Participants will be compensated up to $800 for participating in this study.
Your Rights
If you decide to participate in the study and later feel that you no longer wish to be part of it, you can withdraw at any time.
Any information that you provide will be kept strictly confidential, except as required by law.
Qualified health professionals will monitor your health as it relates to the study.
Who Can Participate?
Men and women aged 40-84 who are diagnosed with a rotator cuff tear
Must have shoulder pain and/or loss of active motion, strength or function
Must be free of any medical conditions (other than rotator cuff tears) that could limit or prevent surgery
Must not have an injury other than a rotator cuff tear
The cause of the rotator cuff tear must not be due to falls greater than standing height, motor vehicle crashes, being struck by a vehicle or other fast moving projectiles, or assault
Must not have had previous rotator cuff surgery on the affected side
Must not have a shoulder fracture on the affected side in the last 2 years
Must be able to attend 1-2 physical therapy visits at the research site over approximately a 10 year period
More Study Details
The study team will explain the research study in its entirety but some details are:
Participation will involve MRI scans throughout the study
Participants will randomly receive one of two standard treatments

Physical therapy only or arthroscopic surgery with physical therapy
Note: Participants will not be able to choose which treatment option they will receive

Participation in this study involves answering questionnaires throughout the duration of the study as well as have physical exams done at specific intervals
This research study is taking place in several locations. To see if there is a research site near you, please see below.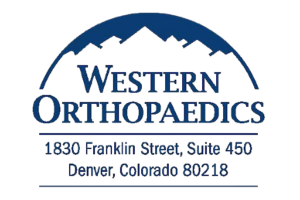 Research Site: Western Orthopaedics
Location: 1830 Franklin Street, Unit 450, Denver, CO 80218
Lead Researcher: Armodios Hatzidakis MD
This study has been reviewed and approved by the Institutional Review Board responsible for each site.
Location