Research Center: University of Arizona
Location: This research study will be conducted virtually in the United States
Lead Researcher: Dr. Rina Fox
IRB: This study has been reviewed and approved by the University of Arizona Institutional Review Board
About the Study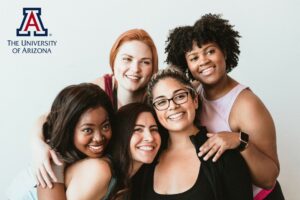 Are you a survivor of gynecologic cancer who's finding it hard to get a good night's sleep? Sleep disturbances often persist long after cancer treatment ends, affecting the lives of many survivors. While adopting healthier sleep habits can make a difference, it's usually easier said than done for most cancer warriors.
We understand how crucial quality sleep is for your overall well-being, especially during your cancer journey. That's why this research study is interested in learning about the best ways gynecologic cancer survivors can change their behavior to get better sleep. The results of this study will help researchers understand how to better treat sleep disturbances among gynecologic cancer survivors.
Why Participate?
Participants may experience improved sleep.
Participants will be compensated up to $150 in electronic gift cards for participating in this study. Compensation will only be provided to eligible participants who complete the study.
Participants may have an increased understanding of their sleep habits and patterns.
Participants will be contributing valuable information that may benefit cancer survivors with sleep problems in the future.
Participants will be helping to advance research on gynecologic cancer.
Your Rights
If you decide to participate in the study and later feel that you no longer wish to be part of it, you can withdraw at any time.
Any information that you provide will be kept strictly confidential, except as required by law.
Qualified health professionals will monitor your health as it relates to the study.
Who Can Participate?
Women aged 18 or older who have a history of Stage I, II, or III gynecologic cancer.
Must have reliable telephone and internet access.
Must be experiencing sleep disturbances.
Must usually fall asleep at the start of the night sometime between 9:00 pm and 3:00 am.
Must not be diagnosed with Stage IV cancer.
Must not be a shift worker.
More Study Details
The study team will explain the research in its entirety but some details are:
Participants will be asked to complete a 15 to 20-minute screening interview by telephone or video conference.
Participants will be asked to complete questionnaires, provide urine samples, and wear a device on their wrists that will help monitor when they are awake and asleep.
Participants will be asked to make changes to their sleep behaviors for six weeks, complete a second assessment at the end of those six weeks, and complete a third assessment three months after the second assessment.
About the Research Center: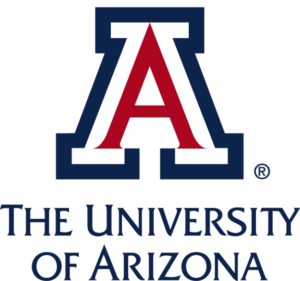 The University of Arizona
As Arizona's land-grant university, the University of Arizona is driven to achieve remarkable feats. What distinguishes the University of Arizona is not solely its objectives but rather the unique manner in which they are pursued. Every day, the university wholeheartedly embraces its purpose, mission, and values.
Please note:
The study can be completed remotely, which means you will not need to complete any in-person visits, allowing you to participate from the comfort of your own home.