Research Centre: Melbourne Brain Centre Imaging Unit – University of Melbourne
Location: Kenneth Myer Building, 144/30 Royal Parade, Parkville VIC 3052, Australia
Lead Researcher: Professor Kim Felmingham, P.h.D, MA Clin. Psych
HREC: This study has been reviewed and approved by the University of Melbourne Human Research Ethics Committee [HREC Number: 2056265.2]
About the Study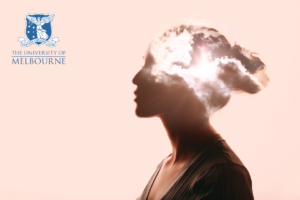 Post-Traumatic Stress Disorder (PTSD) is a mental health condition that can develop after experiencing a traumatic event. About 5-10% of Australians will suffer from PTSD in their lifetime. It can be debilitating and complex to treat, and not all treatment works for everyone.
This is why researchers at the University of Melbourne are doing a study to better understand PTSD and its symptoms. They aim to do this by looking into brain processes through brain scans. This information will hopefully allow researchers to develop tools to help people with PTSD find the treatment option that will work for them. By offering targeted treatment plans, people with PTSD may find a treatment that works for them, complete their treatment, and be more likely to recover.
Why Participate?
Participants may be compensated up to $75 for participating in this study.
Participants will be contributing valuable information that may benefit those with PTSD in the future.
Participants will be helping to advance mental health research.
Your Rights
If you decide to participate in the study and later feel that you no longer wish to be part of it, you can withdraw at any time.
Any information you provide will be kept strictly confidential, except as required by law.
Qualified health professionals will monitor your health as it relates to the study.
Who Can Participate?
Men and women aged 18-55 who are diagnosed with PTSD

Must not have a history of psychosis, bipolar disorder, autism spectrum disorder or obsessive-compulsive disorder

Must not have any serious medical conditions such as traumatic brain injury, stroke, epilepsy, or multiple sclerosis

Must be able to have an MRI scan (i.e., must not have any metal implants or be claustrophobic)

Must not have a substance use disorder

Must be able to attend 1 study visit at the Melbourne Brain Center in Parkville over approximately 2.5 hours
More Study Details
The study team will explain the research in its entirety but some details are:
Prior to starting the study, participants will have a 60-minute phone interview covering their mental health history to determine eligibility for the study.

Participants will have one visit to the Melbourne Brain Centre Imaging Unit at the University of Melbourne, lasting less than 3 hours. Participation in this study involves completing questionnaires which will take about 30 minutes.). Participants will undergo MRI scanning lasting 60 minutes. These scans will take place on Thursday and Friday mornings.

The study also hopes to understand more about the role of genetics and hormones and the impact that the age at which the trauma happened has on the development of PTSD. Participants can choose to provide two saliva (spit) samples to aid in this research, however this is not a compulsory component of participating.
About the Research Centre: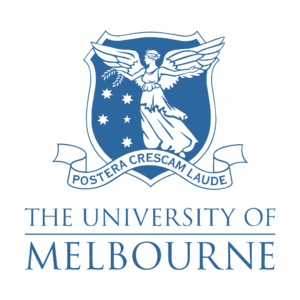 The University of Melbourne
At number one in Australia and ranked 34th globally, the University of Melbourne is "committed to being one of the finest universities in the world." Its researchers are dedicated to making contributions that may enrich the lives of others whilst tackling problems that exist today and potentially in the future.
Location